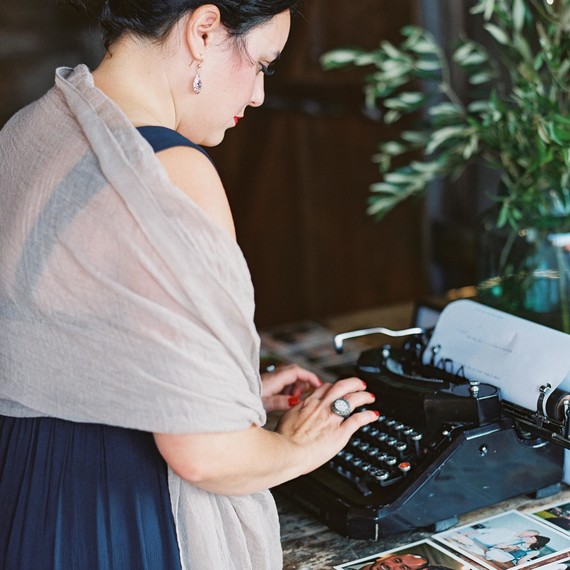 Wedding trends come and go, year after year, and while some stick around longer than others (we're looking at you, mason jars!), there are plenty that big-day vendors hoped would disappear from day one. Here, wedding planners and designers from across the country share the trends they're ready to toss aside ahead of the 2019 wedding season.
Lack of Authenticity
Jove Meyer, owner and creative director of Jove Meyer Events, encourages couples only to go with trends that really resonate with them. He says, "To be honest, if a couple loves a trend, then they should totally have it at their wedding as long as they can find a way to make it personal and authentic to their love story."
All That Flash
The creative team at Bash Please is happy to bid adieu to neon signs and photo booths. Think you'd want some kind of alternative to the classic photo booth? Have a chat with your photographer about putting that money toward adding an extra photographer to his or her staff that can focus solely on capturing candid and informal portraits of your guests. Rather than a book of goofy picture strips, you'll end up with photos you can frame and send to your guests after the wedding.
Floral Hoops
Event designer Nicole Sillapere says that, when it comes to floral hoops, "It's not the actual hoop that's bothersome; it's the total lack of creativity surrounding the trend. One person comes up with a fabulously creative idea and then it's suddenly everywhere." She challenges couples to spend more time conceptualizing and cultivating original ideas for a more customized and interesting experiences. There are plenty of fun ways to make this trend your own, she says.
Crafty Guest Books
"I think we can all move on from Polaroid guest books," says Kiersten Rooney, lead event producer and designer of LB Events. "An alternative guest book option is a coffee table book that says something about the client or the venue. For example, I recently did a wedding in Malibu where the guest book was 'Beaches,' by photographer Gray Malin. It was something that was a little more special to the bride and groom, and their wedding destination, and something they can keep in plain sight in their home without being obnoxious."
Floral Foam, Plastics, Styrofoam Packaging 
While these wasteful products may not be something your guests see, Sillapere still suggests having a conversation with your vendors to find out what they can do to minimize the use of floral foam, plastics, and Styrofoam packaging. She says, "It just doesn't feel good. Here we are trying to create special, touching, connected moments that truly celebrate life, and using a bunch of toxic materials just doesn't sit well. We've been working on this for years at Sillapere, and we're not perfect, but we try hard and we give our vendors feedback when something shows up quadruple wrapped in a bunch of excess plastic." While you may not be able to change the industry with one wedding, the push for better practices has to start somewhere.