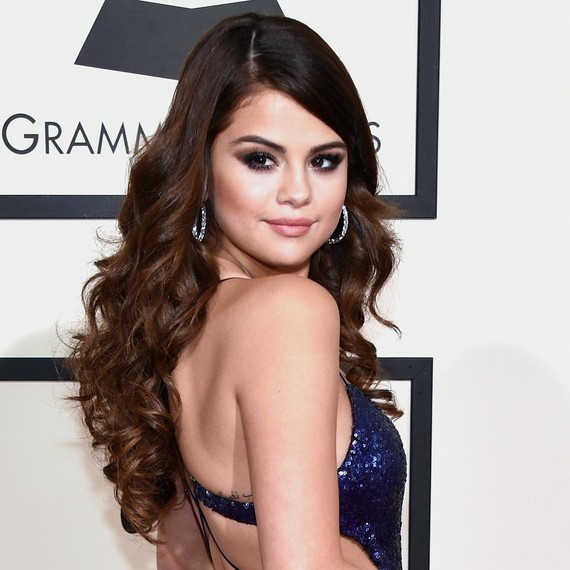 Selena Gomez is all about celebrating love this month. The singer was spotted attending her best friend, Courtney Barry's, wedding to Sam Lopez yesterday, just weeks after throwing her a bridal shower and partaking in a beach getaway bachelorette party. Although Gomez didn't share any of the moments on her personal social media accounts, the star's close friends posted plenty of their own fun reception moments, and the pictures prove that Gomez went all out in the style department.
Gomez was spotted wearing a glamorous, A-line black gown adorned with crystals. She paired the look with a low bun updo, delicate dangle earrings, and a striking red lip. Although it's unclear whether or not she was in the wedding party, Gomez and several of her tight-knit group donned black ensembles, which leaves as to assume that she was a VIP guest.
According to multiple Twitter and Instagram posts taken by wedding attendees, Gomez spent the evening posing for pictures in the reception's photo booth and dancing the night away. Unlike the average wedding guest, Gomez was even caught on camera breaking it down to several of her own songs.
Although the singer has been quiet on social media since announcing in September that she was taking a break from Instagram, Gomez has taken the time to post about her BFF bride. It's clear Barry and Gomez share a tight bond, as the singer referred to her as "my actual #1" as well as "an incredible woman" and "an amazing friend" in a birthday tribute post from last August.