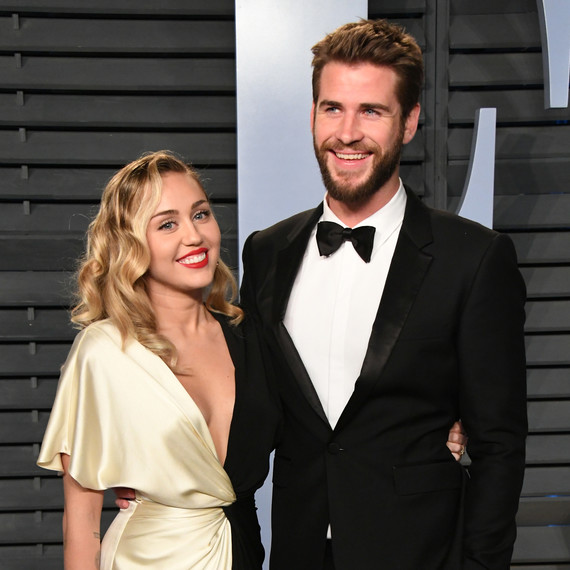 Marriage looks good on Miley Cyrus and her new husband, Liam Hemsworth! The singer took to Instagram to share just how much the actor means to her in honor of his 29th birthday.
"HBD 2 Da Hubs," she captioned the 4-page love letter. "L, HBD to my #1 …When we met you were 19, Today, you are 29… I thought I could share some of my favorite things about my favorite dude in honor of this very special day," she began. Cyrus continued by naming what she loves most about Hemsworth: "The way you go outside when I ask, 'What's the weather like?' instead of checking your phone. The look on your face when you receive good news and how you look AT the bad news." 
Cyrus even noted how she learns from Hemsworth. "I love how you always try things your way, but are never [too] proud to ask for help. (Yes, I've noticed and taken notes, I'm a work in progress.)" She also mentioned that mornings are a special time for the newlyweds, who enjoy making "breakfast together while having a hot cup of coffee"—an everyday task that's more meaningful simply because they get to do it side-by-side.
The list goes on (and is worthy of a full read through!), but her conclusion is especially poignant. "Put simply, I love YOU. Unconditionally. In our time together you have displayed what it really means to love [through] all circumstances," she wrote. "I respect you and you respect me. Thank you for giving me the happiest days of my life."