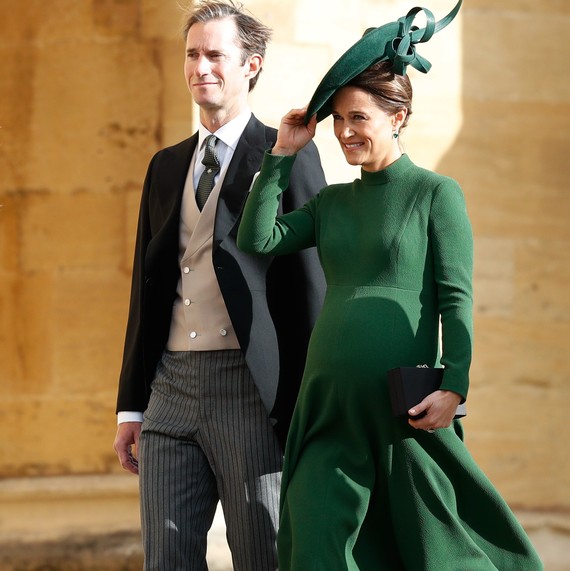 Nearly one month after Pippa Middleton and James Matthews welcomed their first child, the couple has allegedly revealed his name. According to The Daily Mail, the little one's full moniker is Arthur Michael William, a three-part name that reportedly pays tribute to his lineage.
The baby's first middle name is arguably his most significant, since it has meaning across both of his parents' families. Pippa and James likely chose Michael in honor of James' brother, Michael Matthews, who died while climbing Mount Everest in 1999. Michael is also the name of Pippa's father.
In this respect, Arthur's moniker is very much like those of his first cousins, Prince George, Princess Charlotte, and Prince Louis, who were all named with their family histories in mind. This isn't the only thing the one-month-old has in common with his younger family members, however. Like his cousins, he was born in the private Ludo Wing at St. Mary's Hospital in London. He also shares a special connection with Prince Harry and Meghan Markle's future child—Arthur was born shortly after the Duke and Duchess of Sussex announced that they are expecting a child of their own.
Though Pippa and James have yet to confirm their son's reported name themselves, the delay is to be expected. The couple is notoriously private and, as of now, are looking forward to "having children and leading a quiet life," an insider recently told People.