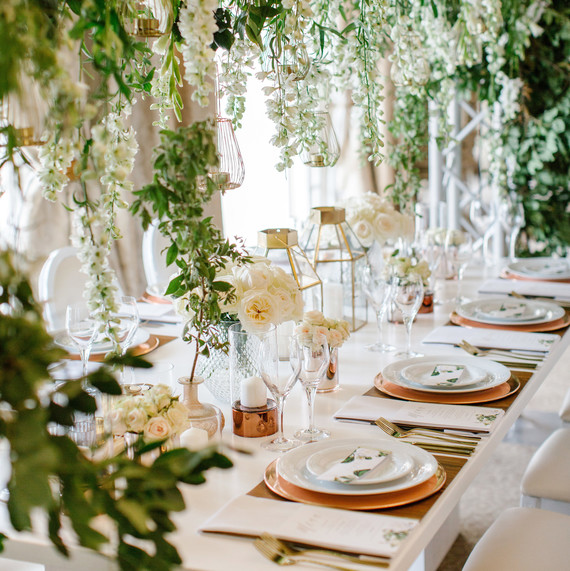 While it's tempting to jump into a fit of rage over last-minute cancellations from wedding guests, it's much more productive to take a problem-solving approach and shake off the annoyance instead. You'll want to respond quickly to the cancellation and let your vendors know about any changes that will need to be made. Here, everything you need to do when a guest tells you that he or she can no longer attend your wedding.
Respond to the guest in question.
You may feel inclined to ignore your guest entirely, but you'll want to reply to your friend or family member with empathy and kindness. Most guests are aware of the implications of a last-minute cancellation and want to know you won't hold it against them forever. You might reply by saying something like, "Thank you for letting us know. We're bummed we won't get to see you at our wedding, but totally understand your reasoning. Let's catch up when we return from our honeymoon." If your guests have cancelled due to an illness or unexpected travel issue, this may mean that they're canceling flights, hotel rooms, and more. While it's inconvenient and disappointing for you and your partner, it's crucial that you remember that these types of cancellations are rarely executed with ill intention.
Alert the right vendors.
No matter how last-minute the cancellation is, it's important to let your catering team and wedding coordinator or planner know about the change as soon as possible. They'll want to be sure they remove the chairs and place settings for these guests, and that they have an accurate overall guest count. You might also want to let your transportation company know about the change in numbers, especially if more than two couples have cancelled, as this could affect the size of the vehicles they send out for your event.
It's important to note that each venue and catering team have different rules about last-minute cancellations. Some may allow your guest count to change up to 24 hours prior to the wedding, while others may require a final guest count a week prior. Your final bill will be based on that final number you give at the deadline, likely not the actual number as it's calculated with last-minute cancellations.
Revisit your seating chart.
It's rare, but if more than one couple has cancelled and they're sitting at the same dinner table, you may want to do some rearranging. You don't want a table meant for eight to guests to have only four sitting at it because it'll feel empty, so you might pull another couple from a nearby table to fill in. Take it as an opportunity to introduce people you hadn't otherwise planned to introduce.
Don't forget about additional events.
If the guests who last-minute cancelled had been counted into your final numbers for the rehearsal dinner, welcome party, or post-wedding brunch, be sure to go through the same steps of cancellation for each event. If you had any spa appointments booked with them, or if you had them counted in to give a speech, you'll want to make sure you let your planner or coordinator know.