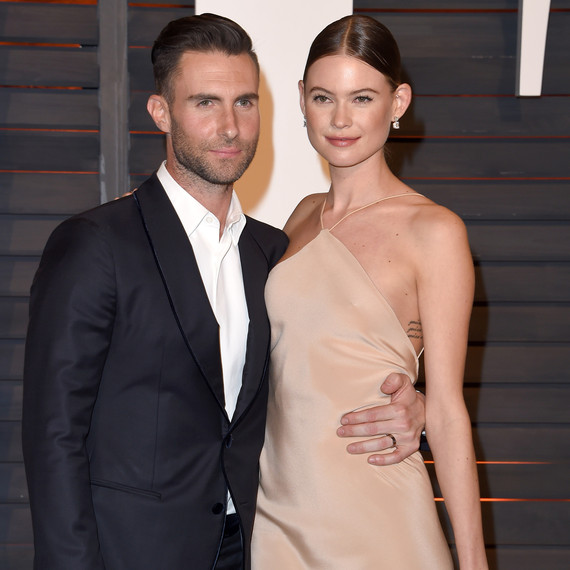 Adam Levine and Behati Prinsloo knew of each other long before they actually met in person. But, according to the model and mom-of-two, when they finally did meet face-to-face, sparks immediately flew, reports Entertainment Tonight. 
"It was kind of love at first sight," Prinsloo said on Watch What Happens Live with Andy Cohen. Levine, the longtime frontman for Maroon 5, was trying to cast Prinsloo in one of his music videos. She wasn't available to take on his project at the time—but that didn't stop them from connecting. "We started emailing. It was, like, weeks and weeks. And then finally, I went to Los Angeles for a job, and we met [in 2012]," Prinsloo explained.
Prinsloo also explained that their initial interaction involved a sense of familiarity. "We felt like we knew each other. We had that constant back and forth," she said. Two years later, the couple was married in Los Cabos, Mexico—and she starred alongside her now-husband in his "Animals" music video soon after (looks like Levine finally got his co-star).
Since they tied the knot, the pair has welcomed two daughters, Dusty and Gio, and been a continuous source of marriage inspiration. They've never stopped supporting each other, something that Levine has never taken for granted. Shortly after receiving his star on the Hollywood Walk of Fame, he voiced this gratitude. "I have the most beautiful wife in the entire world. I am one of the luckiest people who has ever lived and it has nothing to do with me. It has to do with the people who love me the most," he told E! News.