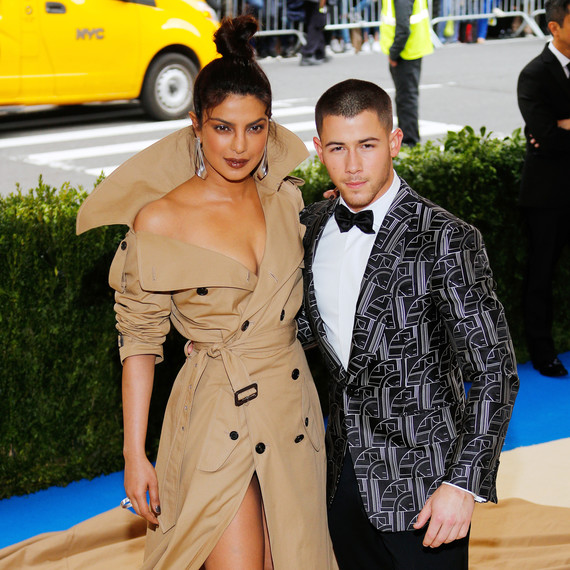 Another whirlwind celebrity wedding is reportedly on the horizon. According to Us Weekly, it won't be long before recently-engaged Priyanka Chopra and Nick Jonas tie the knot. A source close to the couple says that while "Priyanka is having a really good time planning the wedding," which will include "a mix of Indian and American styles and customs," the Quantico actress doesn't want to extend her wedding timeline any further. 

Priyanka and Nick have worked together to expedite the planning process—something that's only brought them closer, continued the insider. "[Priyanka] says she loves the way he looks at her, the way he smiles and that he listens so well. They really are a great match." A second source confirmed that the singer would do anything for his fiancé, adding that Nick is supportive of Priyanka's multi-cultural plans for their big day.
The duo's commitment to a blended ceremony isn't the only element they agree on: Their love of family and devotion to their respective faiths will also be at the forefront of their nuptials. Following their engagement party, the actress and the musician shared Instagram posts highlighting both of these pillars. "The only way to do this...with Family and God. Thank you all for your wishes and blessings," Priyanka wrote. Nick echoed that sentiment: "Prayer, family, and loved ones as the foundation to this new chapter."
Their families (who met this summer) agree and are on board. The mother-of-the-bride, Madhu Chopra, was thrilled about her daughter's desire for a traditional Indian wedding, but also about her choice of husband. She said that her future son-in-law is a "wonderful person" and that he is "calm and mature."