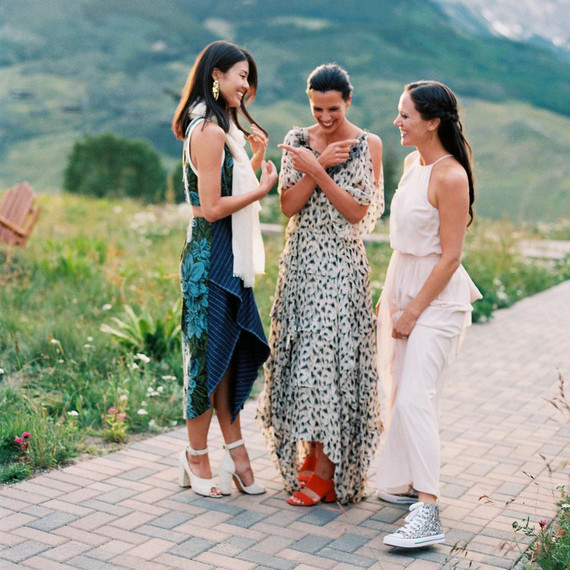 Human errors are surprisingly common when you're planning a wedding, and realizing they forgot to send an invitation to an important guest is something many couples deal with. Don't panic! You can still include your loved ones, you'll simply want to be tactful about the approach. Here, we discuss what to do when you realize you've forgotten to extend an invite.
Think Ahead
Having extra invitations on hand is key to getting through a mistake like leaving someone off the guest list. Be sure to order at least five extra invitations when you're placing your final order.
Standard Etiquette
As a frame of reference, standard etiquette recommends that save-the-dates go in the mail any time between four to six months prior to the wedding, while invitations are typically sent six to eight weeks prior. Depending which paper materials you've neglected to send and how far out your wedding is, there may still be ample time to head to the post office without your guest noticing the delay.
Make a Phone Call
Pick up the phone as soon as you realize your error and let your friend or family member know what's going on. Alicia Fritz, wedding planner and owner of A Day in May Events, says, "If you're within a month of the wedding and realize you forgot to invite a guest, phone them and let them know to be expecting your invitation by mail and that you would truly like them to attend." Fritz explains that it's important to let them know they weren't an afterthought. Sometimes it can be helpful explain how the error occurred, but it really depends on the circumstances.
Be Prepared for Your Guest to Be Unable to Attend
Your slight hiccup in invitation sending may mean that your guest has already made plans for your wedding weekend. Hopefully, those plans can be rearranged, but you may need to be flexible here. If your guest can only make it to the ceremony or only to the reception as a result, you might consider offering this as a solution. After all, having them present at any point on your wedding day is your primary goal.