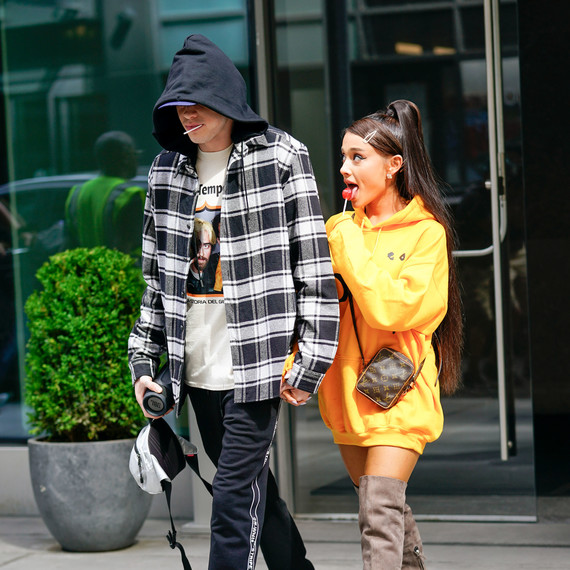 Some brides think they have to switch up their hairstyle for their wedding day. But if you never wear your strands down (or up!), why abandon your signature style for your nuptials? It's all about choosing the look that you feel most comfortable sporting. In fact, Queer Eye's fashion expert, Tan France, just gave that exact advice to Ariana Grande.
It's already been revealed that France is helping Grande's fiancé, Saturday Night Live comedian Pete Davidson, plan his big day look. Now, he's giving the bride some style tips, too. In an interview with Entertainment Tonight, he shared his approval for her go-to updo. "I love that, her hair is long," he said. "Why not go for that look [for the wedding?]. It's her look."
That wasn't the only hair opinion France shared. Apparently, he's also obsessed with Davidson's freshly-dyed locks. "I love the bleach hair," he gushed. "I love it!"
Earlier this summer, France explained that he wants Davidson to wear something unique down the aisle. "I want it to feel like him," he told Us Weekly. "I would want him to feel like he's representing who he is and what his style's all about, because he's quirky. So, if he wants to continue doing that, I fully support it. I love that he loves to experiment with clothing. I want everyone to experiment with clothing! I love his style."