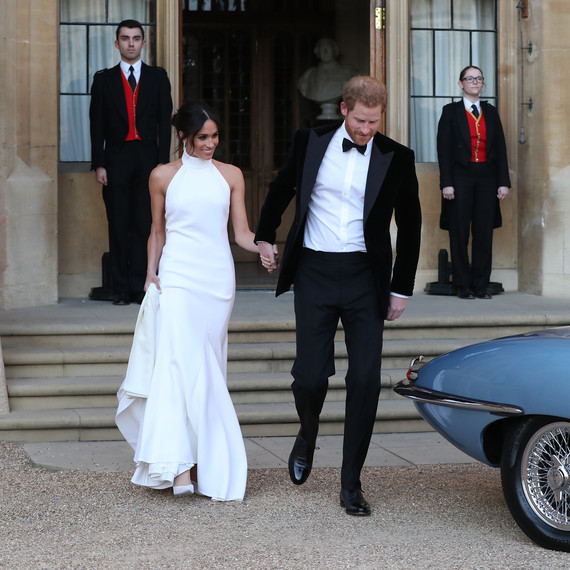 Prince Harry and Meghan Markle's wedding was the work of a whole team of talented people, including Stella McCartney. The famous British designer created the bride's second wedding dress—a sleek, gorgeous sheath with a halter neck. While we already know McCartney's inspiration behind the gown, we just learned why the now-Duchess of Sussex chose her to create the garment.
In an interview with Elle U.K., McCartney dished on taking on the special assignment. "I have had moments in my career where I've caught up with Gwyneth or Madonna and was like, 'Can I dress you for that?' But this time around, they were drawn to me. [Meghan] approached me and we worked on other things. She wore other pieces of mine and we had a friendship. And then she asked me to do her second wedding dress. I was honored and I still am," she explained.
McCartney went on to pinpoint the exact reason Markle worked with her—and why Amal Clooney and Oprah Winfrey commissioned her to design their guest dresses for the royal wedding, too. "I think Meghan chose me for reasons other than just a beautiful dress—plenty of people can do that. She is not a difficult client to make look beautiful. Amal called me and asked me to do it, as did Oprah," she said. "And I think, obviously I am a British designer, but I think being a woman and being a women's woman played a part. They are all women's women. It's a big deal," she concluded.
That makes perfect sense, considering Markle's royal bio, which features an empowering quote from the duchess: "I am proud to be a woman and a feminist." It also explains her choice in her first wedding dress designer, Clare Waight Keller—Givenchy's first female artistic director in its 66-year-long history.