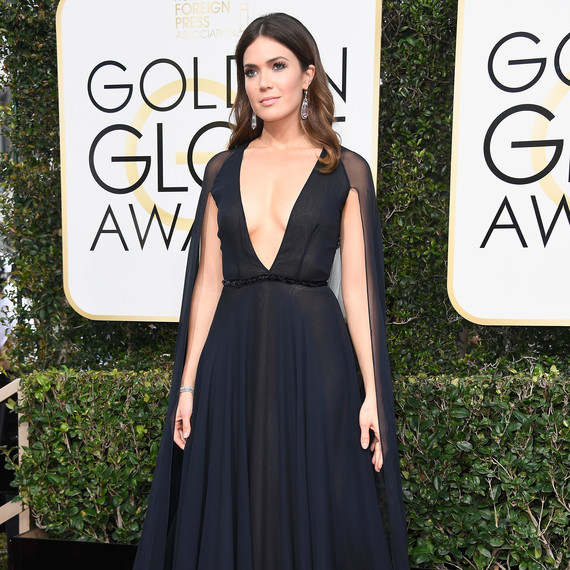 Mandy Moore takes a minimalist approach to accessorizing. In fact, the actress just told People that she originally didn't even want an engagement ring. Despite her wishes, her fiancé Taylor Goldsmith decided to buy her one anyway. It's a good thing he did—now, the This Is Us star is obsessed with her new bling.
In an interview about her Fossil collaboration (the actress is the new face of the brand), Moore dished on her accessory preferences. "It's funny because I obviously love jewelry, and I have a job that lets me wear a lot of it, but in my down time, I wear a little bit," she said, which explains why she initially told Goldsmith he didn't need to pop the question with a ring. But the musician didn't listen.
"My fiancé kind of ignored my, 'Oh it's fine. I don't really need anything; we can just get married and have wedding bands. I don't need an engagement ring,'" she explained. Luckily, his instinct was right, and she wound up adoring the piece. "He kindly ignored me and went out and made this gorgeous ring that I just felt was indicative of my style and it's all very much in mind with who I am and how I try to carry myself in the world," she said. "It wasn't like this ostentatious giant jewelry, it's something that has a lot of meaning and I love it."
Actually, Moore describes her engagement ring (a round diamond on a rose-gold band) as her "most meaningful piece [of jewelry]." And while she chooses not to wear the custom Irene Neuwirth item at work, she still tries to wear it at some point every day.