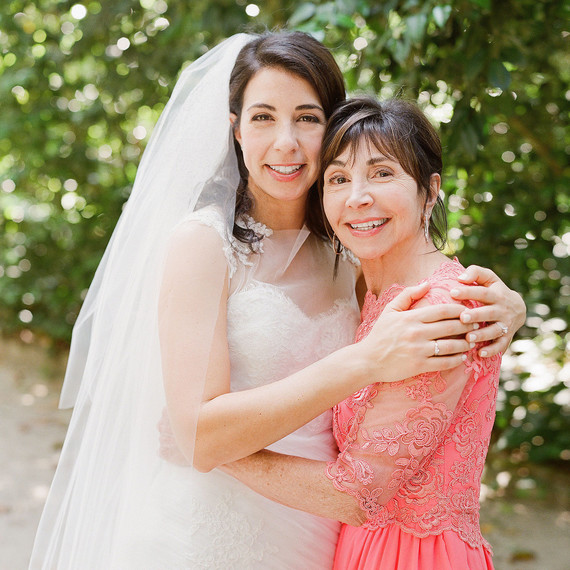 The mothers of the bride and groom often have so much on their plates ahead of the wedding that they don't think of adding a makeup trial to their list of to-dos. While it's not essential, if you plan to have your makeup done on the big day, it'll help make the wedding morning that much less stressful. Plus, you'll be able to iron out any skin concerns well ahead of the big day, and you can choose a look you know you'll love. As your son or daughter's wedding is such an important event (and one that will be photographed extensively), it's imperative to know that you'll be happy with the look you wear down the aisle. Here, three more reasons why the mother of the bride or groom should schedule a pre-nuptial makeup trial.
It will help calm you down.
There is so much to worry about when it comes to being a mother of a bride (or groom!). If there's one thing that you shouldn't have to worry about as the wedding day looms, it should be your appearance. Scheduling a makeup trial means you won't have to stress about your appearance, and your attention can be better focused on other projects.
You can get your brows in shape.
Want a flawless face on the wedding day? Then pay attention to your eyebrows, which are an important piece of the beauty puzzle. They frame the eyes, providing both lift and a more polished appearance. Women of a certain age often give up on the idea of getting the perfect brows, but they're still very attainable. Work with the makeup artist to come up with a brow plan, which will ensure they're filled in enough to work with on the wedding day. 
You'll address any skin concerns early.
Many skin troubles—like dryness, redness, and undereye concerns—are better off treated with good skin care than being covered up with makeup. By meeting with the makeup artist for a pre-wedding trial, you and the pro can identify which concerns can be tackled with a proper routine, and you just may see remarkable results in time for the wedding day. A makeup artist will be able to help you choose the products that will best provide you with your desired results.