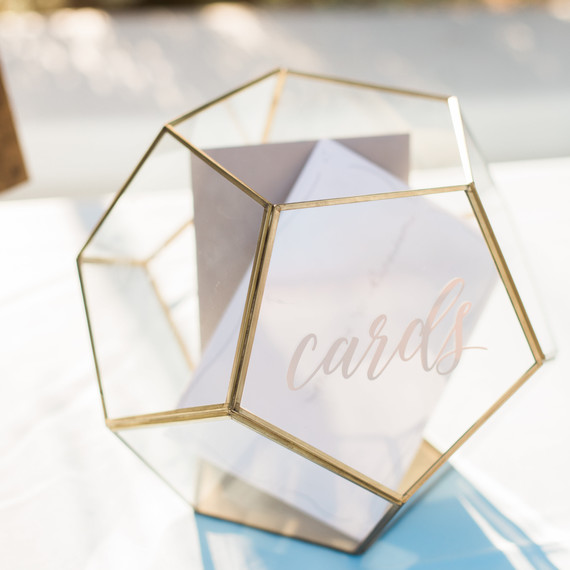 While it's tempting to buy a couple a piece of art you think they'd like or something for their home that you just know they need, you really should consult their wedding registry first. They're made for a reason, or five reasons actually. Building a big-day gift registry is a time-consuming task for couples, and this gift list is not to be ignored by guests. Here's why.
Consider it gift insurance.
Want to make sure the bride and groom absolutely love your present? Then pick something from their list. It's the only way you can guarantee that the couple will love your gift and won't need to return it. After all, gifts on the registry fall into two categories: need and want. You can pick whichever category suits you and there's plenty of choice in that.
Shopping off of a registry couldn't be easier.
It's so easy, in fact, that you don't even have to leave your house if you don't want to. And if you're traveling for the event, you can get the gift(s) delivered right to the couple's home instead of having to bring it to a shower or to the wedding. Best of all, you can wait until the very last minute or even purchase the gift post-wedding. Most registries stay available online for a year after the big day. If that's not the most stress-free version of shopping, we don't know what is.
The couple may not want physical gifts.
Couples who have been dating or living together for years may already have more than enough housewares. If the couple has requested a donation be made to their favorite organization in lieu of gifts, that's great. Honeymoon funds are very popular and worth contributing to if they're the only gifting option. In this case, it's also appropriate to give the gift of money in a wedding card.
There are ways to make your gift special.
Adding a thoughtful card is a great way to make a gift from the registry feel more meaningful. If you want your present to be extra special, you can include something personalized in addition to a registered-for gift.
There's something for every price point.
There should be a big range of budget items on the registry, making it easy for you to shop within your means. Plus, you can group up with other guests to purchase something on the larger side of the registry.