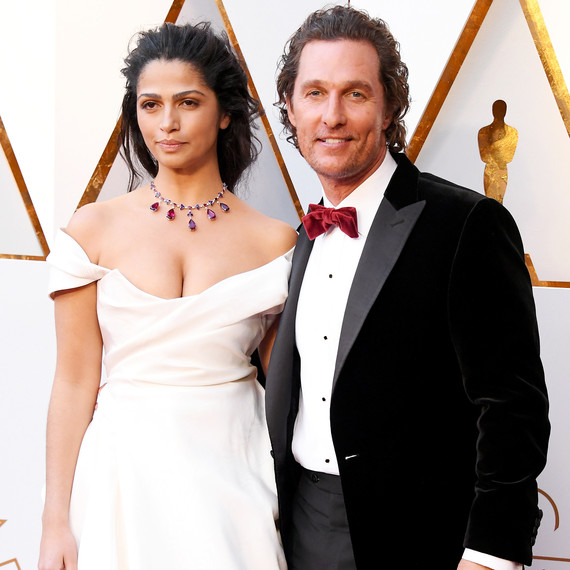 Matthew McConaughey always comes across as confident, but the actor actually had his fair share of self-doubt about a common source of stress: finding the right partner. In a recent interview with Cigar Aficionado, the celebrity dished on meeting his wife, Camila Alves, at the perfect time.
"I mean, the clock was ticking," McConaughey shared. "I was about to be 40 and my plan was to be married and have kids by that age," he confessed. "But I didn't want to play the game of starting to feel anxious because, with too much anxiety, you can't find a mate. And then you make a hasty decision."
He was on the fence about either upping his dating game or trying to relax in order to let fate decide on his romantic future, but McConaughey ultimately went with the latter strategy. "I wasn't hunting," he explained. Lo and behold, it didn't take long for fate to have its way. "And then, this amazing woman walked across my field of vision and I thought, 'Who is that?' And it was Camila.'"
In a previous interview, McConaughey said that Alves put him "under her spell" when he first laid eyes on her. According to him, she possessed "grace, identity, constitution, [and] beauty" that had him mesmerized. So mesmerized, in fact, that he could still remember exactly what she wore: an "aqua dress." Since then, all of McConaughey's wishes have come true. The couple tied the knot in 2012 and have three kids, proving that just because your ideal timeline's delayed, doesn't mean your dreams of starting a family aren't in the cards for you.