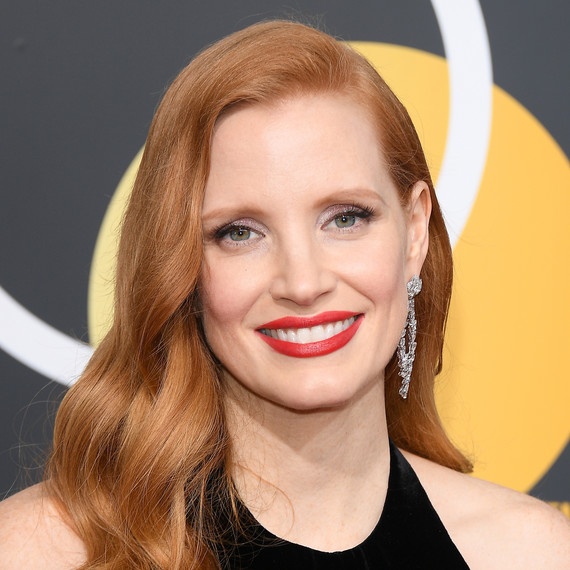 Jessica Chastain and her husband, Gian Luca Passi de Preposulo, have been married for one year. In honor of the big milestone, they celebrated in style, and once you read what they did, you'll want to steal their plans.
The couple's special day started with a show. "We went to see a musical on Broadway. We went to see The Band's Visit," Chastain told Us Weekly. Then, after the "beautiful" performance, they grabbed a bite to eat. "I don't remember the name of the restaurant we went to, but it was an incredible vegan Japanese restaurant in Murray Hill," she explained. What she can recall was her "fabulous" drink choice: "I had a lot of sake," she revealed.
The couple's anniversary date wasn't out of the ordinary for them. In fact, their year-long marriage has been full of fun moments. "We don't struggle to keep the magic alive," Chastain explained to Us Weekly. "Every night is a wonderful date night."
The husband and wife's shared interests definitely help keep their romance alive. According to Chastain, they both "love to eat beautiful and drink beautiful wine." Luckily, that's easy for the pair, who each have roots in popular wine destinations. "My family is from the wine country in California and his family is from Treviso in the Veneto region of Italy, so every time we go visit our families we're on a vacation," she shared in the interview.