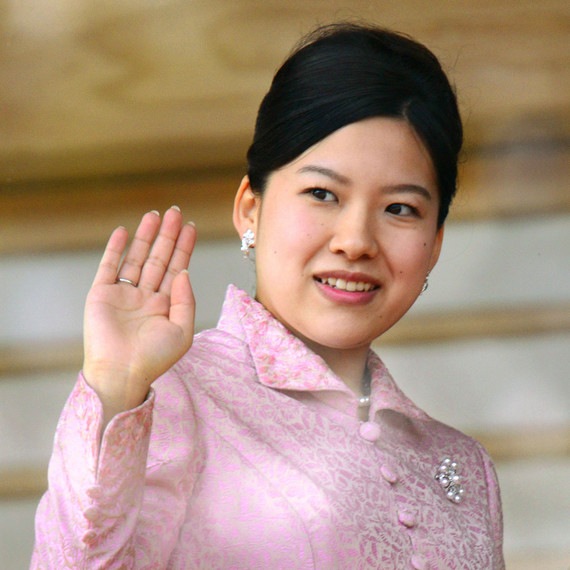 Last year, Princess Mako of Japan announced her intention to marry paralegal Kei Komoro. Because Komoro is a commoner, the couple's formal union would force Mako to renounce her royal title. Today, her second cousin, Princess Ayako, is following suit. According to CNN, Japan's Imperial Household Agency just shared that Ayako is set to wed Kei Moriya, an employee of the shipping company NYK Line. Doing so will force her out of the royal family.
CNN reports that the couple met in December when Ayako's mother, Princess Takamodo, introduced them. Takamodo knew Moriya's parents from their outreach work together at a local NGO. Ayako and Moriya quickly bonded over their shared passion for social welfare (the former has a master's degree in the topic), plus their shared interests in skiing, reading, and travel.
The princess and her soon-to-be fiancé plan to announce their official engagement on August 12. Their wedding date has already been set: October 29. The couple will exchange vows at Tokyo's Meiji Jingu Shrine. Japanese imperial law requires that once Ayako's marriage is formalized, she'll have to abandon her title. Part of the agreement mandates that Ayako will receive an exit bonus, which is estimated around $1,000,000.
Meanwhile, Princess Mako has postponed her wedding plans. While she and Komoro originally said that they'd tie the knot in November 2018, they've since pushed back their timeline until at least 2020. Now, it looks as though Ayako will beat her cousin to the aisle.