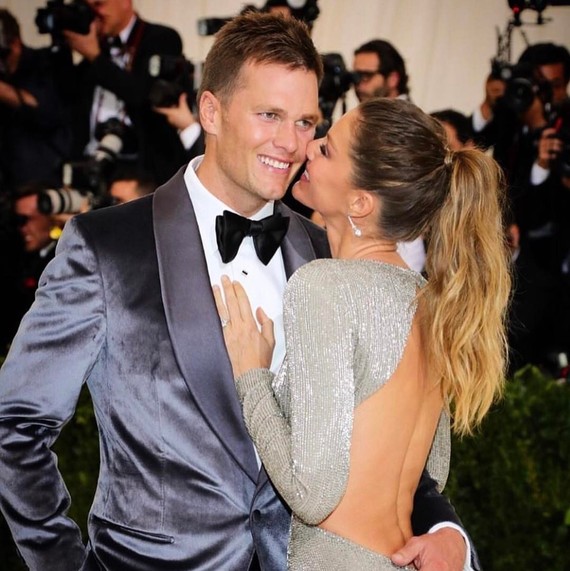 If you asked Tom Brady, he'll tell you that there are so many reasons why being married to Gisele Bündchen is the best. In a recent interview with Oprah Winfrey, though, the football champion opened up about his favorite part of their relationship, and it involves the notion that opposites attract.
"I just love having to come home to someone that engages me every night. She makes me laugh," Brady shared. "She flies in the sky and she's so creative and I'm very rooted. So she stretches me in ways without her I couldn't be stretched." In addition to revealing how their balanced personalities make their relationship work, he also expressed that he and the supermodel are always there for each other in times of need. "She can always count on me and I can always count on her," the Super Bowl champ added.
After nearly a decade of marriage, Brady is clearly still in touch with the elemental traits that drew him to his wife in the first place. And he isn't the only one. In an interview with Vogue, Bündchen recounted the cute, comical, and meaningful story behind Brady's proposal. "When he proposed to me he made up this whole story," she shared—a story that involved her apartment flooding! I ran over there to try to fix the situation," she explained. "When I got there, the whole apartment had candles and rose petals everywhere, and then he went down on his knees to propose."
Turns out, the football player really wasn't supposed to be in that position—he'd been recovering from an operation. "I'm like, "Get up!" she reflected, "because he just had surgery and had three staph infections." Brady refused—he wanted to make the moment as romantic as possible—but Bündchen wasn't taking no for an answer. "I'm like, "No, no, no, get up, please!" she laughed.