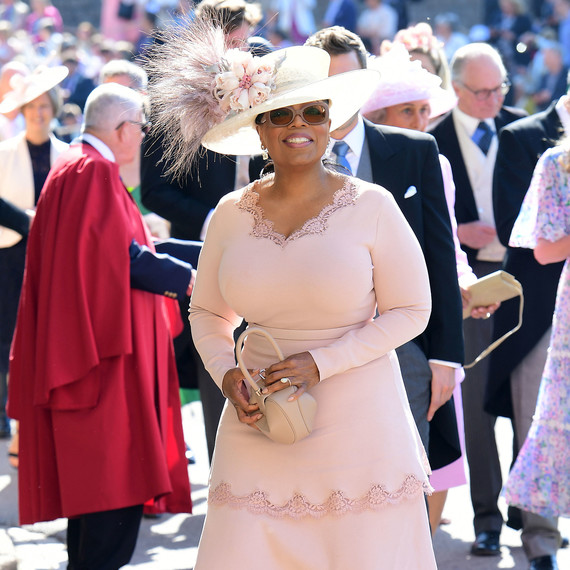 Oprah Winfrey was positively glowing at Prince Harry and Meghan Markle's wedding, and now we know why. The TV personality just shared her thoughts on the couple's royal ceremony, and it's clear she was impressed by the day.
"It was more than a wedding, I thought," she told Entertainment Tonight. "It was a cultural moment." According to her, the event was so "transformative" that she felt "there was a shift that just happened in the middle of it." "I think it's bigger than them and I think it bodes well for hope for all of us," she went on to explain.
In a separate interview with Extra, Winfrey expressed similar sentiments. "It felt like another level of everything. It felt like more than a wedding. It felt like a shift in culture. I left more hopeful."
Winfrey got the chance to share her thoughts with the mother of the bride, Doria Ragland, too. The women were just spotted hanging out together at the star's home! From the sound of it, the get-together was fun and relaxing. "First of all, she's great at yoga, so I said, 'Bring your yoga mat and your sneaks in case we just want to do yoga on the lawn,'" Winfrey explained to ET. Ever the thoughtful host, she also gifted Ragland some fresh fruit. "She said, 'I love kumquats,' and I said, 'I have a kumquat tree! You want some kumquats?'" It looks the two may have just become best friends.