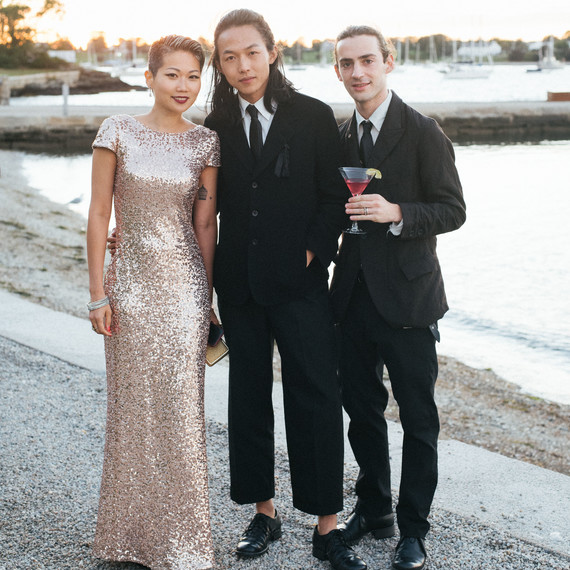 Everyone loves attending a wedding, but if you want to ensure you're invited to celebrations for years to come, you need to follow the rules that go along with being a guest. After all, the last thing you want is for any couple to regret inviting you to their big day. So, if you want to be a pro attendee, commit these six simple rules to memory.
Don't Assume You Can Bring a Date
Make sure your invitation is addressed to you and a guest before extending an invite to a potential date. And if the invite doesn't advise you to bring a plus-one, don't even think about asking the couple. It's extremely tacky, and if the happy couple was able to extend the offer, they would've put it on the envelope.
Arrive on Time
You need to arrive at least 20-30 minutes before the ceremony start time. The last thing you want is to be the guest that's walking down the aisle just before the bride. If you know you're going to be late, stay in the car.
Remember That You're Not the Photographer
That means put your cell phone and camera away during the big moments. You'll have plenty of opportunities to take sweet pictures of the couple, so wait for the right time. They paid a lot of money for a great photographer to document the ceremony and reception, and the last thing they want to see in the photos of their first kiss is you with your phone in the background.
Bring a Gift
Even if it's just a card. Couples will remember if you just came for the free food and booze. Be respectful and give them well wishes for their new life together, whether that's with a registry item or a thoughtful note.
Dress Accordingly
And follow the instructions on the couple's invitation or wedding website. Whether they've requested casual attire or black-tie, make sure to arrive in something suitable.
Say Goodbye
Make sure you thank the hosts of the event and say goodbye before the night is over—it's just rude not to. In the event that the cake has already been cut and you've spent some time with the couple, it's okay to duck out quietly if the couple is busy. But if not, you should swing by their table before making your exit.