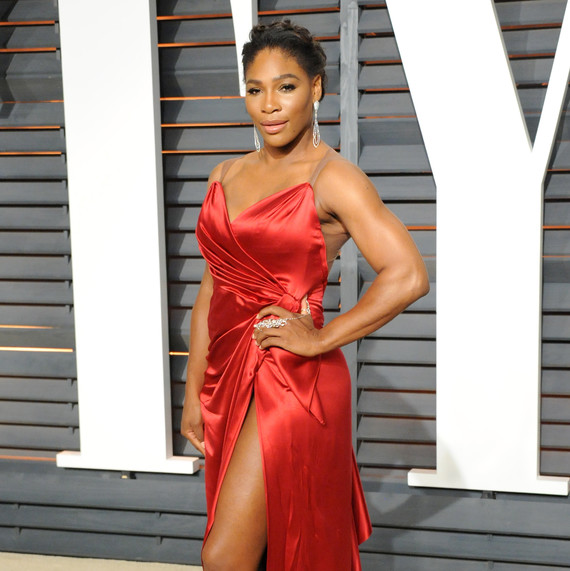 We've learned a lot about the royal wedding since May 19, when Prince Harry and Meghan Markle tied the knot. As with all majorly-publicized events, however, not every report was true. That includes the widely-spread rumor that Serena Williams won a round of beer pong at the event's reception. According to her, this is totally false—there wasn't even beer pong to begin with.
While at the French Open, Williams caught up with reporters to put the story to rest. Writers from various news outlets quickly shared the news. "Among other things, Serena insists that 'there was no beer pong' at the royal wedding," New York Times global sports columnist Christopher Clarey shared on Twitter.
According to ESPN tennis editor Matt Wilansky, she continued to dismiss the false information. "I don't even drink beer, and I don't know where this story came out. It's not even remotely true. And my friends are like, 'What happened?' I'm like, 'There was no beer pong.' I was looking at Alexis like, wait a minute, did we miss something?" The Associated Press shared that Williams and her husband, Alexis Ohanian, had a "big laugh" over the myth.
Unfortunately, Ohanian couldn't witness Williams win a doubles match with her sister, Venus, at the French Open. Nevertheless, he made his support known. "Congrats from 35K feet, ladies - so good seeing you two back out there together, even if it's not in person," he wrote on Instagram. In a separate post, he captioned a photo of his wife on the court, "Supermama is back."