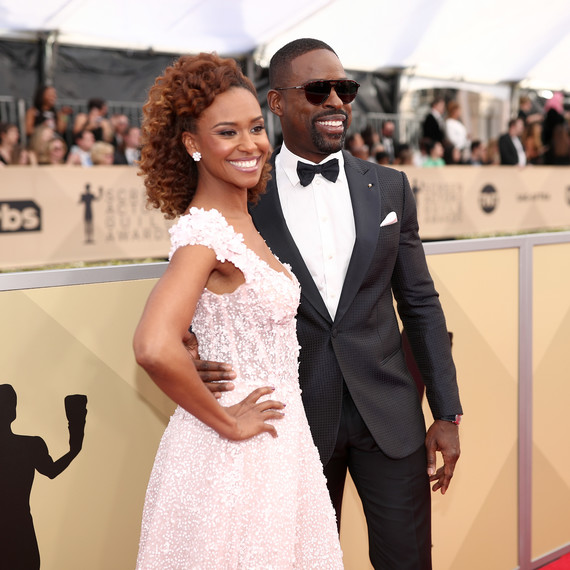 Sterling K. Brown and Ryan Michelle Bathe have a storybook romance. They met in college and built a strong friendship before Brown officially won Bathe over. But even a couple as cute as these two gets into some tiffs now and then. Luckily, they've found the perfect solution to ending conflict fast. Brown just turns to his This Is Us character, Randall Pearson, for help!
"Every once in a while, we'll be sitting around the house, and I will be not my perfect husband self," the actor told Us Weekly at the premiere of his new movie, Hotel Artemis. "And she's like, 'I need you to stop, and I need you to do what Randall would do now.'"
It's no wonder Bathe wants her husband to sometimes embody the spirit of his Emmy Award-winning character. Fans love Randall Pearson for his warm and adorable antics, and even Brown can't argue with that! "I'm like, 'You're right. Okay. I get it,'" he revealed.
Brown also revealed what his plans are for Father's Day, which he hopes to celebrate with (and without) his family. "I want to start off spending the day with my kids," the dad told Us Weekly. "And if my wife takes them for two hours, and I get to watch one sporting event, that's all I need. That's a good day," he went on. After all his hard work being the best husband and parent he can be, he definitely deserves the downtime!