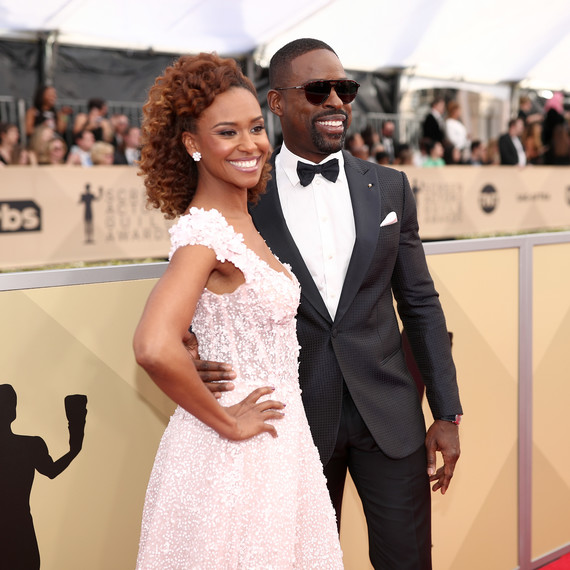 Sterling K. Brown and Ryan Michelle Bathe have been in each other's lives for a very long time—the couple met while attending college. The married couple just reflected on their Stanford days in an interview with Entertainment Tonight and a moment in their relationship back then turned out to be very telling.
Right before graduation, Brown and Bathe (who were friends at the time) "talked for hours" about their future. "We wound up going to the quad," the This Is Us actor explained, where Bathe opened up to him about a fear of hers. "When we leave this place," she told him, "there are going to be people that you keep in contact with and there are going to be some people that you just fall out and you don't see them ever again."
She went on to say that "the idea of you being one of those people breaks my heart and I really don't want that to be the case." At the time, Brown admits that he shook the sentiment off, but what Bathe did after has stuck with him since. "She hugged me and she would not let go," he revealed.
"I had to beg for my life, basically," Bathe joked in the interview, and clearly, it paid off! Not only did Brown not "fall out" of her life, but they went on to tie the knot in 2007 and have now been married for over a decade.