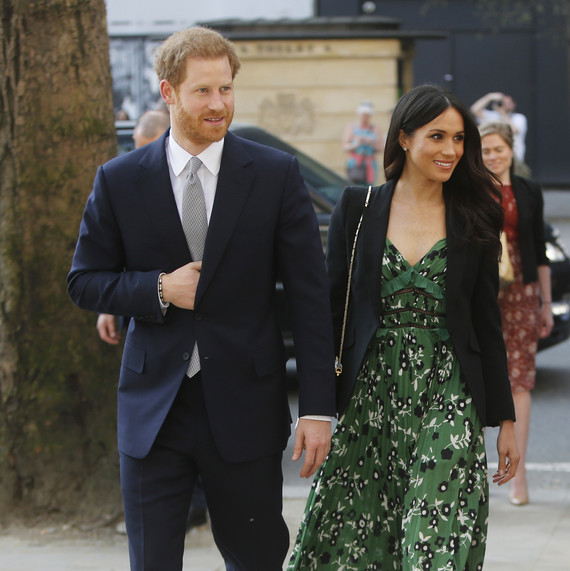 Prince Harry's known for charming the ladies, including his fiancée, Meghan Markle. But he's also used his talent to help someone else get married, and that friend is paying him back in the best way. Corporal of Horse Frankie O'Leary, who served with the prince in Afghanistan, just shared a sweet story about soon-to-be groom.
People reports that O'Leary told reporters that Harry "rather kindly helped me get in well with a young lady." How? O'Leary was talking a stroll with a woman when the royal drove by. "He wound the window down and said, 'See you later, Frank,'" O'Leary explained. His casual encounter with the prince left his date's "jaw on the floor." "I just played it off as cool," he went on. "It helped—she's become my wife."
Now, the story's come full circle, as O'Leary has a special role in Harry's upcoming wedding. The couple's ceremony carriage will be escorted by 24 soldiers, plus two officers on horseback—O'Leary is one of the latter. The CoH is obviously excited and let his opinion of the marriage be known. "I've seen him grumpy. That's a happy man out there," he said of Harry. "It's a real sense of pride to be asked to be involved in what's going to be an amazing occasion and celebration."
O'Leary isn't the only one with high hopes for the event. Yesterday, Prince Charles told reporters that he's "sure it'll be a very special day for everybody," shares ET Canada. His wife, Duchess Camilla, added that "it's very nice, it's all very exciting."