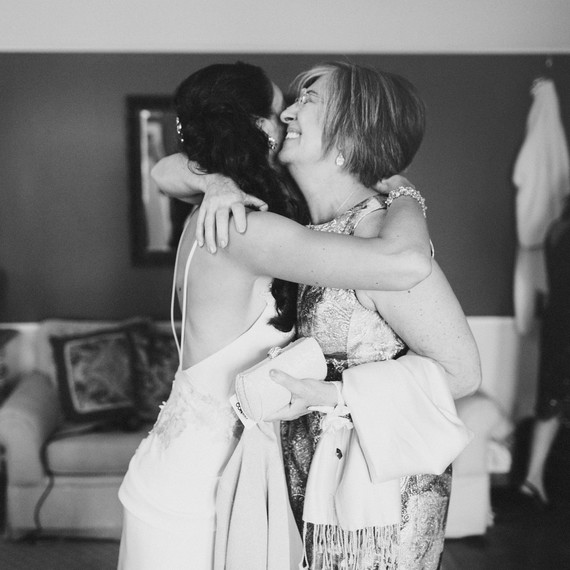 If your mother and father are divorced, wedding planning often becomes at least slightly trickier. After all, managing even the most amicable of exes can make for a stressful situation. And if either or both parents are remarried, you now have even more key players involved in the big day—including an additional mother of the bride. No matter what type of relationship you have with your stepmom, it's a nice gesture to bring her into the fold and make sure to include her in wedding planning (we're sure it will mean a lot to her!). Of course, you'll simultaneously have to make sure to carefully tow that line so you don't cross the line with the mother-of-the-bride either, a balancing act we'll help you master.
So how should you go about including your stepmom in the big day without making your own mother feel slighted? Just as you should when delegating any wedding-related tasks, play to your family members' strengths. For example, if one parent is style conscious while the other is a master at balancing budgets, put those skills to work. Let's say your stepmom is amazing with numbers and is known as a killer negotiator—have her be the one to examine the vendor contracts. If, on the other hand, she's a DIY master, ask her to help whip up some creative décor elements. Think about not only where she brings value, but what she loves to do (and what your mom and future mother-in-law) won't mind taking off their plates.
At the start of wedding planning, be open with your stepmom that you'd love her to be involved and even ask what she'd be interested in helping with. Then, assign her tasks that make sense for you, for her, for your other moms, and for your to-do list.