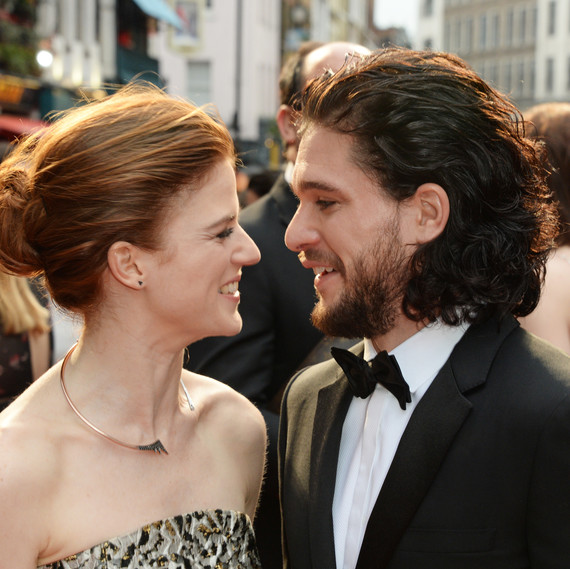 Kit Harington and Rose Leslie don't always mesh their personal and professional lives. In fact, Leslie once banned Harington from referencing Game of Thrones in their home to avoid spoilers. But now it seems that the couple's honoring their shared history on the show for their wedding. Daily Mail just released a spoiler of its own about the pair's upcoming nuptials. Specifically, their source dished on the soon-to-be spouses' invitations.
Apparently, each invite is adorned with a stamp featuring Jon Snow's face—the Game of Thrones character that Harington plays. Daily Mail shared that the special postal accessories are sourced from Royal Mail. Is this another practical joke that Leslie played on her future husband? She did force him to dress up as Snow for a "bad taste"-themed party once.
The source went on to share more about the couple's nuptials. "They organized the wedding quickly because they didn't want information to leak," the insider explained. "But putting Kit's face on the envelope might be a bit of a giveaway, at least for postmen across the country." Their source went on to say that 200 people have been invited to the event, which is set to take place at a Scottish castle. These details come just a few months after Leslie said that they'd barely started planning. Either that was a ploy to throw off fans, or the couple's made some progress fast! We can't wait to see what other nods to the series they might incorporate.