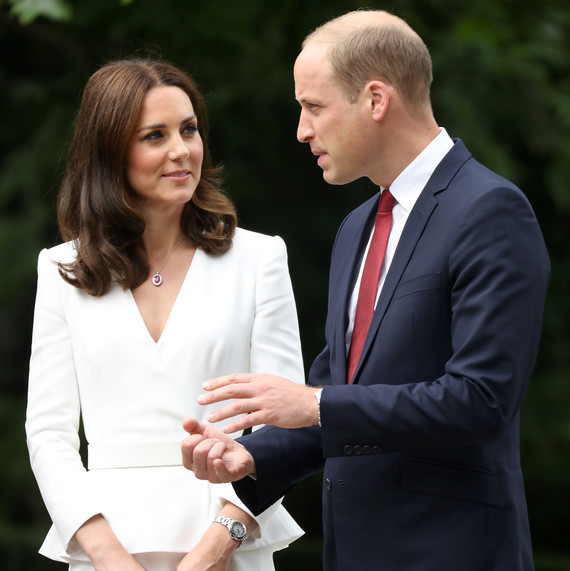 Most are aware of the fact that Prince William is a huge soccer fan. That's why nobody was surprised when the royal was caught celebrating the win of his favorite team—but how he celebrated drew a lot of attention. In fact, the third-time father may have accidentally revealed the sex of his third child with Duchess Kate in his excitement.
On Tuesday night, Aston Villa player Jack Grealish scored the winning goal against rival team Cardiff City. According to the Mirror, the victory pleased the prince, who told fans, "I'm going to insist that the baby is called Jack." After a brief pause, he added, "or Jackie," but the damage was already done. Following the statement, everyone's been speculating that the couple will welcome a little boy later this month.
The Duke and Duchess of Cambridge announced that they were expecting in September 2017. Since then, they've kept mum about the specifics, but that hasn't stopped royal baby fever from sweeping the world. They welcomed their first son, Prince George, in 2013, and their daughter, Princess Charlotte, nearly two years after that.
It's going to be a busy spring for the spouses. The royal family has Duchess Kate's due date to look forward to this month, then the wedding of Prince Harry and Meghan Markle in May. Will their newest addition make an appearance at the event? We can only hope. Regardless, it's safe to say that the bride and groom will welcome their nephew or niece with open arms.