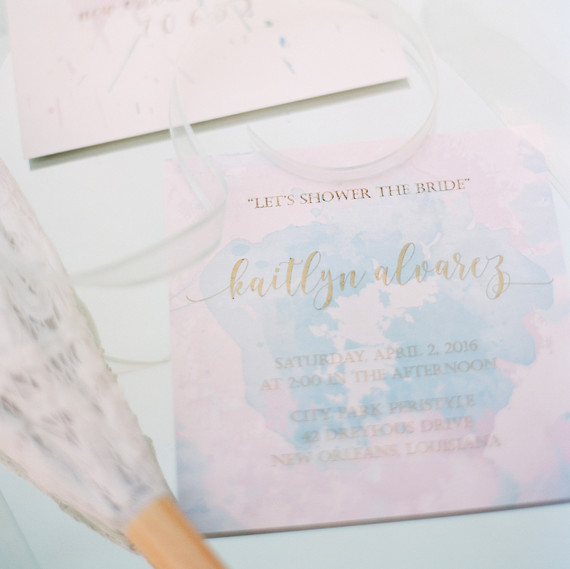 Longer days and fresh flowers in bloom are sure signs that spring has sprung. And, as you near the middle of the season, you may find yourself in charge of planning a bridal shower. Take inspiration from your surrounds and go with a spring theme, as fresh flowers and bright, sunny days deserve to be celebrated just as much as your favorite bride. Here are a few tried-and-true ways to incorporate the spring season into a bridal shower.
Set a spring dress code
Wedding attire requirements have gained popularity in recent years, but there's no etiquette rule saying you can't also do this for a bridal shower, too. You might suggest attendees don pretty pastels or all florals to embrace the spring spirit.
Select a springtime venue.
Choosing a bridal shower venue that embraces spring in all its glory should be at the top of your planning to-do list. That may mean hosting the shower at a vineyard with views of the budding hills or throwing a shower in a friend's beautiful backyard garden. Whatever venue you go with, be sure there's some outdoor element to incorporate the season.
Top tables with in-season décor. 
If you're hosting a bridal shower with a seated meal as part of the event, the tabletop décor is an easy place to bring in a spring theme. Decorate the table with colorful, in-season flowers, or choose a botanical table drape and brightly hued linen napkins to drive the spring vibe home. 
Plan spring activities.
Any activity with a floral or garden theme can be fun for a bridal shower group. Consider hosting the shower at a local strawberry farm where guests can pick berries at the end of the event to take home, or set up a bouquet making station, wreath how-to, or flower crown table to get the gals interacting and feeling creative.
Serve seasonal food and drinks.
Spring offers an abundance of beautiful fruits, herbs, and flavors. Make use of the best of the season's bounty by offering cocktails with bright herbs like basil and mint, or a blend of sparkling wine and freshly muddled fruits. If you're planning to serve food at the bridal shower, be sure your menu incorporates light, healthy ingredients that reflect the season.
Send guests home with growth-oriented favors.
Spring is the season most associated with new life and growth, symbolic of marriage itself in some ways. For your bridal shower favors, you might consider sticking to that theme and offering guests a seedling in a nice pot that they can take home to grow.