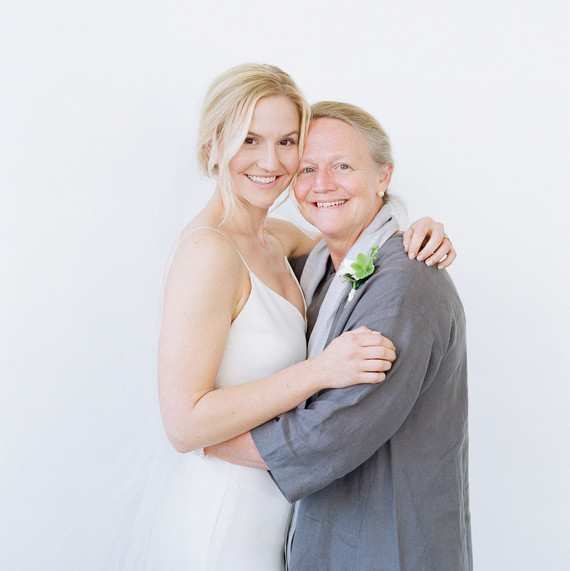 Although the majority of modern weddings are being planned by the couple rather than their parents, most brides and grooms still want their mothers to be involved in the process. In addition to helping your son or daughter with traditional planning tasks, there are some unexpected things moms can do for their kids that are extremely helpful. From helping to introduce the two families to cooking the couple dinner once a week, here are five ways you can help your child who's planning a wedding.
Get to know your child's future in-laws.
There's no better time than the present to get to know the family your child is marrying into. Offer to host a few at-home barbeques or dinner parties throughout the wedding planning and invite the parents and siblings of your future son/daughter-in-law. It'll take some of the pressure off of your child, and these informal gatherings will give everyone a chance to get more comfortable.
Plan to be pampered.
If you know your daughter has been stressed out, consider treating her to some R&R. Schedule massages and spa treatments for the two of you to enjoy together. She'll appreciate the much-needed relaxation and you can get caught up on the smaller details she hasn't had a chance to share with you yet. This is also a great opportunity to bond with a future daughter-in-law.
Ask for your own project.
There's nothing better than seeing a wedding project through from start to finish, and a small DIY is the perfect task for moms to take on. If there's anything your son or daughter would like to have crafted or made for the wedding, volunteer your services. If you're not crafty, you can at least offer to tackle projects that involve researching appropriate vendors. Something as small as assembling wedding invitations could be a huge help, too. 
Offer to weigh in where they need support.
Whether it's attending the food tasting or joining your child for a site visit, supporting them as they make big decisions can make a world of difference. Plus, trying cake flavors and touring the ceremony grounds couldn't possibly be more fun. 
See if you can help with more than just the wedding.
Offer to help your kids with something other than just wedding planning. They might be buying a house or too busy at work to cook and clean. Find out where they're struggling since they've taken on planning a wedding and offer to help where you can. It could be something as simple as hiring a monthly cleaning service for them or delivering homemade meals to their doorstep every once in a while.