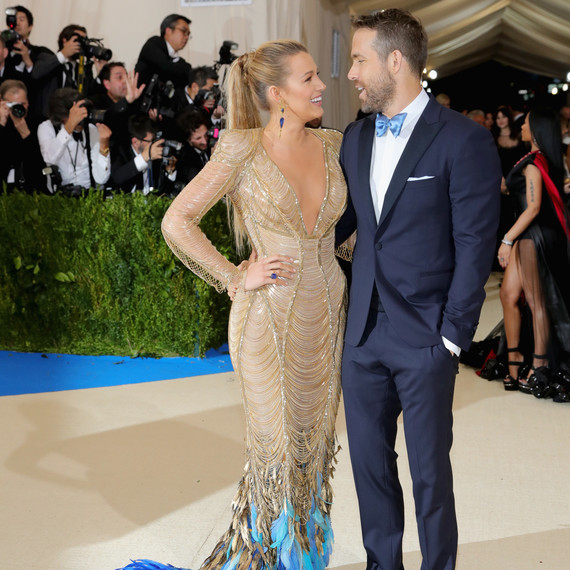 In what was clearly a match made in celebrity couple heaven, Blake Lively and Ryan Reynolds just had the best double date with Emily Blunt and John Krasinski. Not only was the get-together full of serious star power, but it brought together two of the most beloved duos in the entertainment industry.
According to Entertainment Tonight, Lively, Reynolds, Blunt, and Krasinski decided to join forces at the Guggenheim Museum in New York City last Thursday night. The spouses chose a classic date night activity—they went to see a movie. Specifically, the foursome attended the film screening of the new flick, Final Portraits.   
Blunt and Krasinski actually have another double date on their calendar. To promote the movie A Quiet Place, which they star in together, they invited fans to enter to win an outing with them at that film's premiere. The prize includes drinks, photos, the event, and an after-party with the wife and husband. All proceeds from the contest also benefit the Malala Fund, meaning the couple isn't just fun—they're charitable, too.
Lively and Reynolds like double dating, as well. In fact, they met on one! The actress and actor were seeing other people at the time, but quickly realized that they were interested in each other. Over this past summer, they were spotted vacationing in Rhode Island at Taylor Swift's home. There, they met her boyfriend, Joe Alwyn, and the couples spent a few days hanging out.