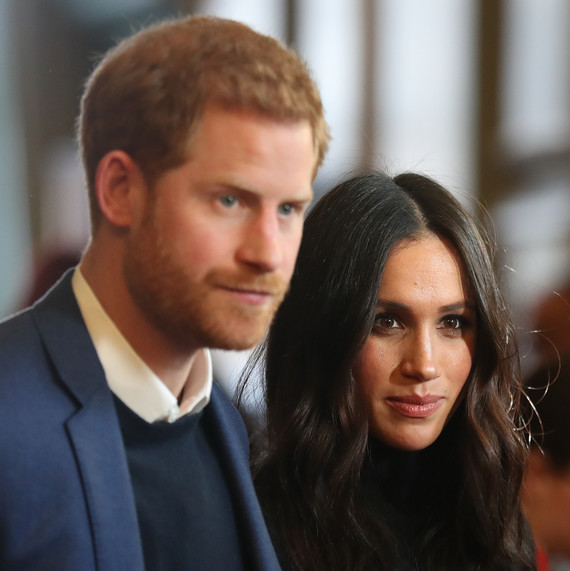 Nowadays, it's common for couples to sign a prenup (or prenuptial agreement) before getting married. The document lays out each partner's rights to their shared assets in the event that they get divorced. But not all pairs choose to sign such a contract, including Prince Harry and Meghan Markle.
"There was never any question in Harry's mind that he would sign a prenup," a friend of the prince told The Daily Mail. "He's determined that his marriage will be a lasting one, so there's no need for him to sign anything." According to the outlet, the news follows rumors that the future spouses were going to complete an agreement. After all, both Harry and Meghan have hefty fortunes to protect. The Daily Mail reported that the former may have as much as $30 million, while the latter has at least $4 million to her name.
It's important to note that Harry and Meghan aren't skipping the precaution solely for romantic reasons. Unlike in the United States, prenups aren't legally enforceable in the United Kingdom, The Daily Mail noted. There's no precedent for a prenup in the royal family, either. Prince William and Duchess Kate didn't fill one out. Neither did Prince Charles and Princess Diana, nor Prince Andrew and the Duchess of York, Sarah.
Harry and Markle are preparing for their wedding in other ways, instead. The former actress just got baptized into the Church of England, for example, which was required before she married into British royalty.