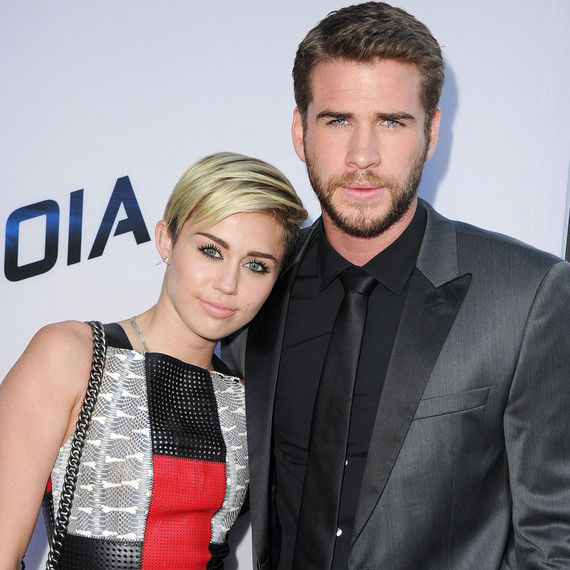 Since their engagement, breakup, and later rekindling, fans have been wondering if Miley Cyrus and Liam Hemsworth are finally ready to tie the knot. In an interview with Entertainment Tonight, a source just revealed a lot about their marriage plans, and they may (or may not) surprise you.
The couple, who met on the set of The Last Song in 2009, "have been in love for almost nine years" the insider shared. Nonetheless, "the timing has never been right until now." "Their massive careers, their ages, and their families' input has kept them from getting married," the source explained. Plus, "Miley had to get through a phase of discovering herself before she was able to commit." Lately, though, it seems like the couple's ducks are all in a row—they're successful, older, more serious, and their families are fully supportive of their union.
Does that mean that Cyrus and Hemsworth are headed down the aisle soon? "Miley has come up with all sorts of different wedding plans. She is always creative and thinking of new ideas that will make her experience different," the insider said. Lately, she's been contemplating a "ranch wedding" as a nod to her country upbringing.
Don't expect a wedding date release, however. "She hasn't announced anything because she is being very secretive so only their friends will know and at the very last minute," shared the source. When they first got engaged, the couple felt a lot of pressure from outside opinions, which contributed to their split. That's why, "this time they are doing everything their own way." Before officially marrying, the couple are happy showcasing their romance in a different way. The insider dished that the couple both sport "promise rings" as symbols of their love.