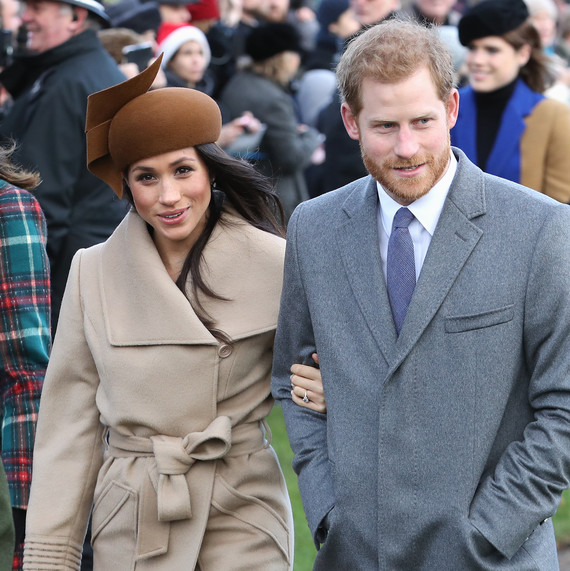 Seeing the award-winning musical Hamilton is something on many couple's date-night wishlists. Apparently, it was on Prince Harry and Meghan Markle's, too! But unlike many of us, the royal pair had better luck at snagging tickets, and they went to see the show in London to close out the week of Valentine's Day.
A cast member took to Twitter to express her gratitude for the couple's attendance. "Was an honour to have Prince Harry and Meghan Markle in to watch [West End's Hamilton] last night," she shared on Friday. People notes that the bride- and groom-to-be have been fans of theater-going throughout their relationship, but that this is the first time that they've been spotted at West End since becoming engaged.
When they're not going on envy-inducing outings, the prince and the former actress are working on wedding preparations. Most recently, they enlisted the help of a family member. Prince Charles was walking around Durham, England, last week when he was approached by local school children, who gave him an engagement card to pass along to his son and future daughter-in-law! "To Prince Harry and Meghan," the sweet, signed note read, before congratulating the two on their upcoming wedding. Charles appeared to be more than happy to accept the gesture on behalf of the couple, according to People.
Markle has also just been assigned a royal aide, Entertainment Tonight shares. Amy Pickerill, a former Kensington Palace press officer, will now serve as Markle's secretary, responsible for coordinating her schedule and receiving her correspondences. The help will no doubt be welcome once she's married and officially a member of the royal family!