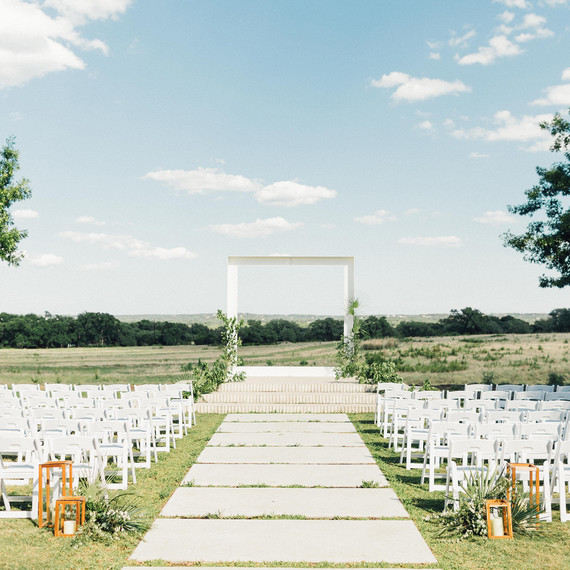 When you start planning your wedding, you may find that some venues and vendors offer special rates for non-Saturday weddings. Whether they're promoting Thursdays, Fridays, or Sundays as their more affordable wedding days, you're probably wondering if there's a catch. While those dates are often advertised at lower rates because venues have a harder time selling them, the overall cost savings may not be as straightforward as you'd hope. Here's a look at what you may or may not save by having a Sunday wedding.
The day of the week doesn't always matter.
There are some costs that are going to be the same no matter what day of the week your wedding falls on. Your dress, hair and makeup, transportation to and from the wedding, flowers, rentals, DJ/entertainment, and officiant will all likely be the same price (or very close) regardless of the day you choose. While you might be able to negotiate a few hundred dollars off here or there for the Sunday wedding, it's not likely going to make a huge dent in your overall budget with these vendors.
Are the venue savings real?
Your venue will likely quote you a smaller minimum spend on food and beverage for your Sunday wedding. However, that doesn't necessarily change the actual cost of the menu. The only way you'll end up really saving here is if your site rental fee is lowered or waived for a Sunday wedding, or if the difference in the minimum is significant.
What about photography, videography, and planning fees?
These vendors will vary in their approach to Sunday weddings. For the most part, the day of the week doesn't make much difference, as these vendors often take only one wedding in a weekend. To them, it's really no different whether it's on a Saturday or Sunday. However, some photographers, videographers, and planners may offer a small discount if it's an off-season wedding or slower month for them, or if it is their second celebration of the weekend.
Do delivery fees differ?
Yes, and this is an important thing to consider. Some rental companies won't do deliveries or pickups on Sundays, which could be a real problem with your venue if they can't store your things. As well, some florists and cake makers may charge an additional fee for Sunday delivery. While delivery fees don't seem like they'd be a big deal, they add up quickly if you're bringing in tent, drapery, specialty furniture, and other large-scale décor, too.