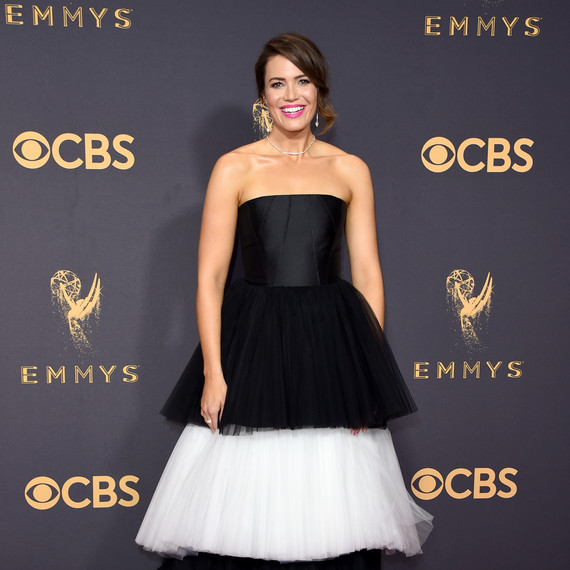 Mandy Moore has always maintained that she's a low-key bride-to-be, but now she's proving it. The This Is Us actress opened up to Us Weekly at the Create and Cultivate 100 Launch last Thursday about her stress-free approach to wedding planning.
"No, I think it's gonna be like tiny and hopefully easy, that's what I'm telling myself," she said of her upcoming nuptials to fiancé Taylor Goldsmith. If all goes according to plan, Moore said that she and Goldsmith will exchange vows after season two of This Is Us wraps. "Yeah I'll take a vacation and I wanna get married and I wanna like enjoy some time off," she revealed. "I'm excited about all that, but I love my job too, so I'm gonna be bummed to miss people."
The actress also opened up about what a typical date night looks like for the happy duo. "We're like big foodies so we just love to go out to dinner, like nothing too crazy," she said. "We love trying new restaurants and thank goodness we live in the mecca of the most incredible food in the country and so there's so much to explore and we're pretty easy."
Moore and Goldsmith's wedding will be here before we know it—which probably has a lot to do with the fact that they're eager to start a family. Moore just moved into the couple's new home, which she plans to fill with children "hopefully" soon. "We can start a family, hopefully sooner rather than later, and establish our own traditions," she said in an interview with Shape. "If you were to tell me two years ago that I'd be talking about my life in this way with you, I would have said that you were crazy. My life has changed exponentially in that short time."