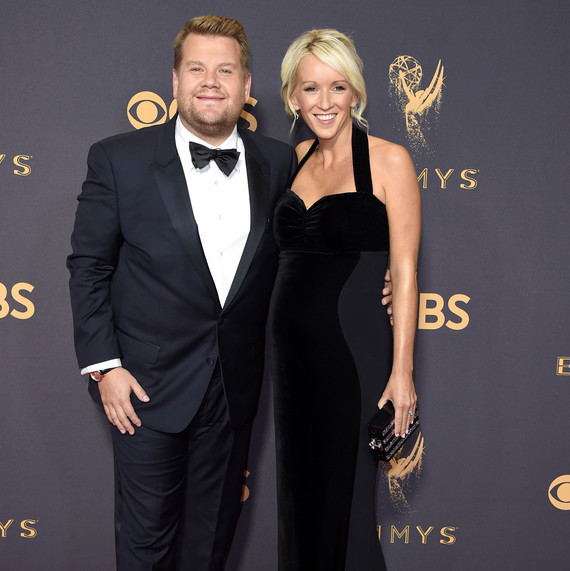 Not everyone is as excited about Prince Harry and Meghan Markle's upcoming wedding as we are. According to British comedian James Corden, who appeared on CBS This Morning yesterday, U.K. natives are less enthused about the royal wedding than Americans seem to be.
According to E! News, Corden said, "I think inherently, as British people, we just don't get quite as excited about anything as America does. When someone like Prince Harry is getting married, we go, 'Oh, great! We should get a little, tiny flag,' and American goes, 'This is amazing!'"
Maybe it's Corden's roots that are keeping him from vying for a wedding invitation. Instead, he has a smaller ask: "I just want to go on the bachelor party. That's all I'm interested in," he told the show hosts. Apparently, he thinks that the pre-wedding celebration will be far more interesting than the actual ceremony and reception. In order for him to be invited to that, however, Prince William has to approve. The royal is reportedly his brother's best man and planning the affair—it's unclear yet who (or what) the event will involve.
Regardless, at least one person thinks Corden will score a spot on the couple's wedding guest list. Gayle King told the actor that she expects him to receive an invite, and that if he gets a "plus-two," (a plus-one other than his wife), she's more than willing to fill the position. She even spelled out her name for him to write on the reply card!