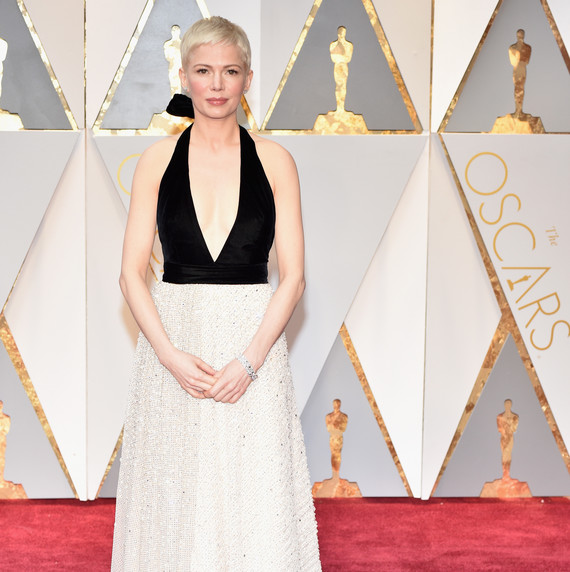 After appearing on the red carpet wearing what looked like an engagement ring, Michelle Williams sparked rumors that she's engaged to Andrew Youmans. Now, sources share that fans were right to speculate—the couple's officially tying the knot!
Insiders just told Us Weekly that the actress and the financier are indeed getting married. "She wants a good guy and a stable family life," one said of Williams. The pair hasn't made a statement of their own, but we know they've been a couple since at least the summer of 2017.
Though we don't know anything about the proposal, we do know something about the engagement ring. As seen in photos from the Golden Globes and in paparazzi snaps, Williams is now wearing a big, heart-shaped diamond on her left hand. When asked about the bling at the awards show, she shrugged it off as just "beautiful jewelry."
Williams famously shares a daughter with the late Heath Ledger. According to friends of the star, his death put her love life on hold. "Michelle was totally focused on giving Matilda the best upbringing possible," a source told Us Weekly—Matilda was just two-years-old at the time of Ledger's passing. Now, a decade later, the family seems ready for a change. Matilda even joined her mother on a recent vacation with Youmans. Williams and Youmans made their public romantic debut last July, when they were seen holding hands. Williams, who's known for keeping her personal life private, has never commented on their relationship to the press.