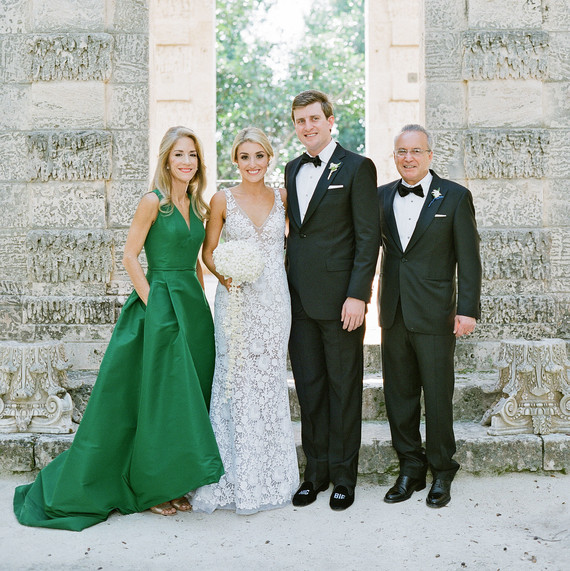 Each generation improves upon the wedding customs of generations past, and today's couples continue to wow with their ingenuity. From endless creativity in the form of stationery, menu options, and décor to the more personal and customized planning approach brides and grooms are taking, modern couples have truly mastered the art of throwing a celebration that's as unique as the couple themselves. But change can be hard to swallow, and your parents (and grandparents!) may not always understand the decisions you've made—at least at first. Ultimately, there's a lot about contemporary weddings that pleasantly surprises them. Here are some things parents are loving about their children's weddings.
The Creativity
There are so man creative wedding ideas floating around, and most parents will admit that one of their favorite things about a contemporary wedding is that you never know what surprises will come your way—whether that's a photo booth decked out in sequins and playful props, a flash mob, or a late-night delivery of In & Out burgers.
Guest Attire Requests
Fun and playful guest attire requests have gained popularity in recent years. From all-white or all-black to bright colors only, specific colors reign supreme. Parents find this sort of trend to be one they can get behind, as it makes for beautiful group photos and creates a good buzz leading up to the wedding day.
Easy Access to Wedding Photos
With photo sharing apps and social media, today's couples are able to easily share their wedding snaps with friends and family. While it still takes a little while for professional photographers to return the full wedding album to their clients, parents are always bemused by how many photos they're able to find on social media.
More Personalized Ceremonies
Gone are the days of all ceremonies following one standard format. In addition to writing their owns vows, many couples are personalizing their ceremonies with meaningful readings, favorite pieces of scripture, and beloved musical choices. More and more couples are also moving their ceremonies from houses of worship or ballrooms to the great outdoors. While some parents still prefer a religious or formal setting, they do like that an outdoor ceremony can show off the beautiful setting the couple has chosen for their day.
Gourmet Food and Wine
Interesting food and wine combinations at weddings are praised by all parents. Instead of serving standard fare like roast chicken and veggies, today's couples are signing contracts with caterers who use premium, fresh produce to create a menu that emphasizes the best of seasonal and local food. Parents also love a late-night snack that's fun and festive—think mini sliders and fries, wood-fired pizzas, bags of mini beignets.
Modern Wedding Parties
Today's couples are embracing mixed-gender wedding parties. This means all your siblings can be in your bridal party, boys included. What parent doesn't love that idea! Mix-and-match attire is also a hit with parents as it gives a little extra personality to the group.