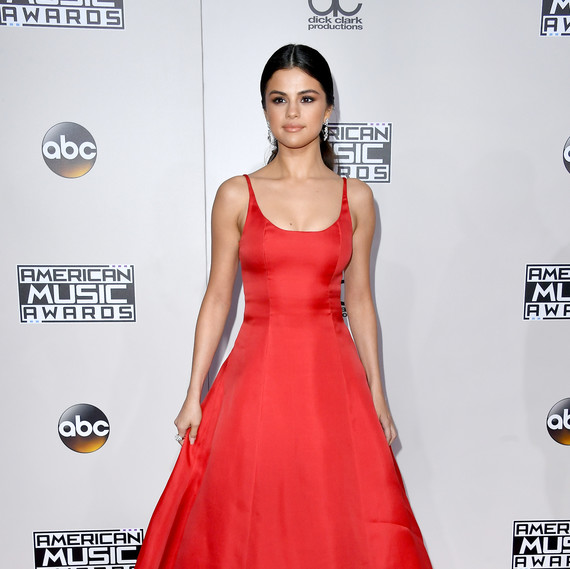 When your maid of honor is a celebrity, special perks are likely, whether that means scoring a high-profile event venue, or getting the wedding dress of your dreams. That's what Selena Gomez did for her bride-to-be cousin, Priscilla DeLeon, by purchasing her bridal gown. 
This week, the singer traveled to Texas (her home state) to participate in DeLeon's bridal shower, reported Entertainment Tonight. While she was there, she doubled as a nuptial fairy godmother, and granted her relative's biggest wish. DeLeon posted an Instagram of her and Gomez in a bridal salon, writing, "When your maid of honor makes your dream dress a reality and surprises you with it!" While we know that most MOHs won't be able to (and shouldn't have to!) do the same, it was certainly a sweet gesture!
Posts from Gomez fan accounts show the actress participating in other festivities, like toasting the fiancée and getting dinner at Manny's Uptown Tex Mex with the bridesmaids.
We know that Gomez is attending DeLeon's wedding, but what about her own? As many already know, the performer is back together with her longtime love, Justin Bieber. Though the celebs are young (and their romance is newly-rekindled), sources suggest that marriage is a possibility. "They are very serious," an insider told Entertainment Tonight. "They are in this for the long haul. They may be young, but don't forget, both their parents married young and had children young, so this is normal to them, plus they've already accomplished so much career-wise. They're at a point in their lives where marriage and kids are definitely on the table."