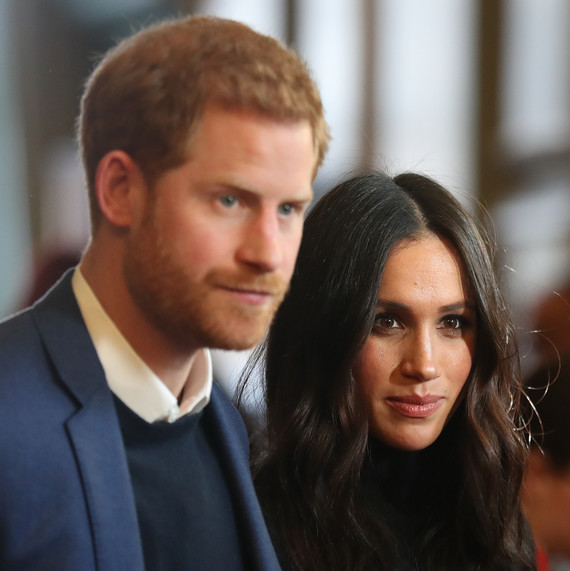 Spending time with each other's families over the holidays can be nerve-wracking for many couples, but for one bride-to-be, impressing her partner's relatives was a piece of cake. According to Prince Harry, Meghan Markle fit right in at the recent royal festivities.
"It was fantastic! She really enjoyed it!" Harry shared on a BBC radio show. "The family loved having her there. I think together, we had an amazing time," he added. Apparently, Markle did "an absolutely amazing job" participating in his lineage's slew of traditions, and even spent some quality time playing with her future nephew and niece, Prince George and Princess Charlotte.
Harry also answered some wedding questions on BBC radio—and specifically addressed the rumors insinuating that Barack Obama would be at his celebration. "We haven't put the invites or the guest list together yet so who knows whether he's going to be invited or not. I wouldn't want to ruin that surprise," he said. While he wouldn't give a definitive answer, it's clear that he and the former president are close. Harry recently interviewed Obama, and, as always, the two got along great. When the royal asked the politician what his favorite U.S. television show was, Obama cheekily responded, "Suits, obviously."
Though we still don't know which stars will make an appearance at Harry and Markle's wedding on May 19, 2018, we do know that the bride's family will play a part in the nuptials. Reports revealed that her father will walk her down the aisle, and that her mother will have "a significant role that day."