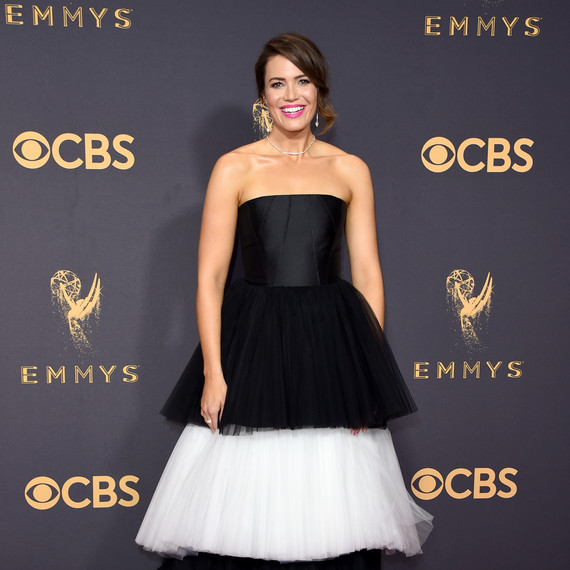 Mandy Moore and Taylor Goldsmith have more than a wedding on the horizon—according to the actress, the couple wants kids, and fast. In an interview with Shape, she spilled on what they've mapped out for the future, and how Goldsmith has helped her settle into her new life.
"If you were to tell me two years ago that I'd be talking about my life in this way with you, I would have said that you were crazy," the This Is Us star told the magazine in their latest issue. "My life has changed exponentially in that short time. I moved out of a home that I had lived in for 14 years. I started a new relationship. I'm on a show that changed everything for me."
Luckily, as she's made these transitions, her fiancé's been her rock. "My man and I found a house and are doing renovations. When we move, I'll feel like I finally have a place to hang my hat," she shared. Moore also joked that "We can set up the record player! I'll know where my brown sweater is!" According to her, having a home means something else big, too: "We can start a family, hopefully sooner rather than later, and establish our own traditions."
Moore and Goldsmith got engaged earlier this year. We know that they want an intimate wedding, and now it's clear that they're ready for children.