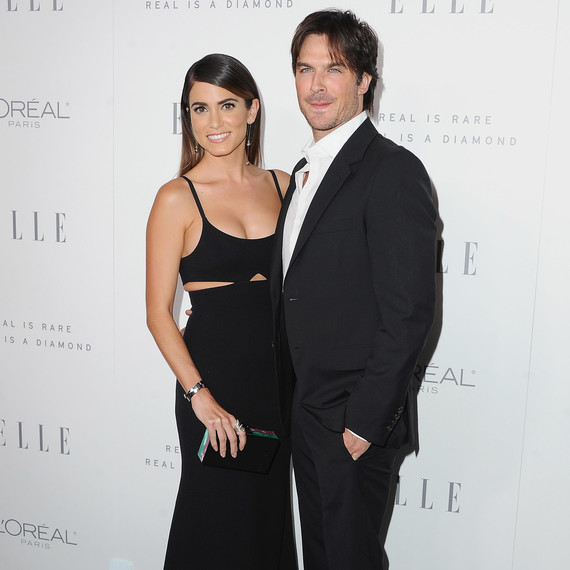 On Friday, Ian Somerhalder celebrated his birthday, and his wife, Nikki Reed, wrote a tribute post in his honor. The actress took to Instagram to share a slideshow of photos of the couple, and captioned the images with a heartfelt message. Not only did the 'gram give some insight into their relationship, but it also shared the secret to their marriage's success.
"To the only person that loves broccoli and a homemade face mask more than I do," Reed began her note, before going into all the reasons why she loves her husband, including "knowing I can always count on you to order five trays of French fries so I can eat four."
"Thank you for reminding me that only a handful of things truly matter; flossing, laughing, and not counting how many bottles of wine we went through," she went on—and that's only a part of her sweet paragraph. She also dropped some wisdom that goes against a common piece of marriage advice: never go to bed without your partner. According to Reed, "the secret to" her "long happy marriage" is simple. She needs to be in bed by 9:30 p.m., but recognizes that Somerhalder's more of a night owl. "Done," she wrote. "As long as we always find each other for breakfast."
Reed and Somerhalder got married in 2015, and welcomed their first child this summer. Parenthood has clearly only strengthened their bond; Reed ended her birthday note by calling the actor "the best partner and father in the world."