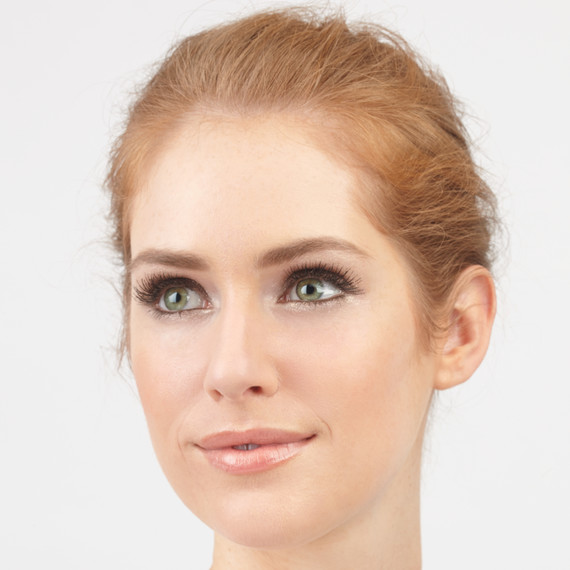 Metallic makeup is all the rage this season, and it feels especially appropriate for a holiday or winter wedding. The metallic trend, which has come and gone over the years, is especially pretty this time around thanks to subtle shimmering accents. When choosing a metallic product as a bride, the most important rule is to be sure that you're not overdoing it. Choosing one metallic cosmetic to complete your look is plenty, and you'll want to be careful not to select something too harsh or bold. Here are some great choices that can incorporate the "metallic" trend into your bridal beauty look this winter.
Metallic Pink Lips
Not sure how heavy-handed you want to be with the metallic makeup trend? Keep your whole face soft and natural and add just a pop of metallic to your lips. Something a little bolder than your everyday look, but still understated enough for your wedding, is the perfect middle ground. You can find just that in L'Oreal Infallible Paints for Lips. For the perfect bridal pink with just a touch of metallic frost, try shade #330 Moonlust. 
Metallic Lip Topcoat
Glosses or liquid lip colors that come in metallic shades are the perfect a way to turn your favorite lipstick into a trendy one. Urban Decay's Vice Sepcial Effects Long-Lasting Water-Resistant Lip Topcoat in "White Lie" is the perfect shimmery white to swipe over any color. You'll get a cool, rocker-chic finish that's as appropriate for your ceremony as it is for your after-party.
All-Over Metallic Glow
Highlighters and strobing liquids are becoming more metallic than ever before. Use something like the Anastasia Beverly Hills Glow Kit in "Sun-Dipped" to get that all-over metallic glow. The trick is to accentuate your lips, eyes, and cheeks in a more traditional way, then add a little bit of metal trendiness on the high points of the face in your highlighter.
Metallic Nails
Metallic versions of popular cold-weather nail colors, like deep rubies, garnets, and plums, are absolutely gorgeous. If you want something a bit more nontraditional, try a metallic "something blue" by way of OPI's "Teal the Cows Come Home" polish.