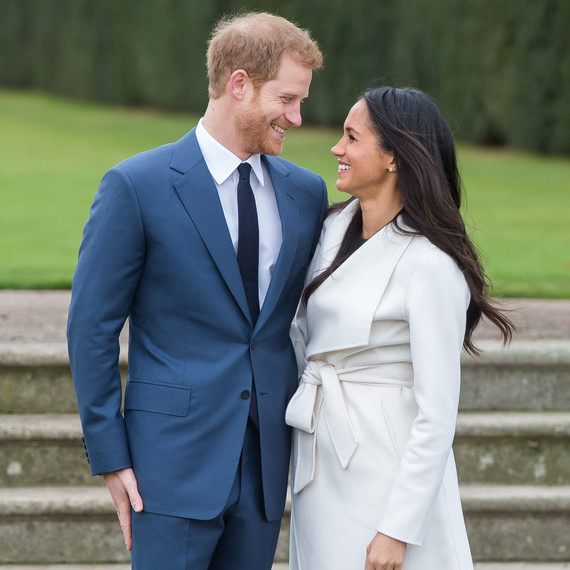 Meghan Markle didn't have to decide where she'd be spending Christmas this year—instead, Queen Elizabeth II chose for her! According to Us Weekly sources, the actress is invited to the matriarch's three-day holiday affair.
Historically, the queen's guest list has followed strict guidelines, shared an Us Weekly insider, and only spouses are allowed to join in on the festivities. "Attending as a fiancée is a first for the family," the source notes, but apparently, she's is happy to give Markle special treatment. "Harry asked the queen for permission last month, and she is delighted to have Harry bring his fiancée. It is a family occasion, after all, and Meghan is very much family now."
This development follows news that the queen and Markle got along swimmingly at their first meeting. According to a friend of the star, she was nervous beforehand, "in the way you would be if you were meeting your future in-laws." Luckily, though, the encounter was a success.
"To be able to meet her through [Harry's] lens, not just with his honor and respect for her as the monarch, but the love that he has for her as his grandmother, all of those layers have been so important for me," Markle explained in the couple's post-engagement interview. A royal source added that "It went well. It'll no doubt be the first of many encounters they have." Now, it's clear that the next big run-in will occur on Christmas Eve.