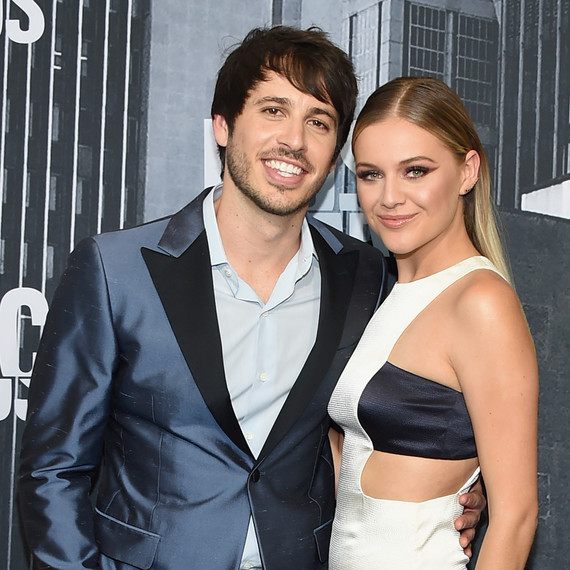 Nine months after Morgan Evans proposed to Kelsea Ballerini over pancakes, the couple quietly tied the knot on the beach in Cabo San Lucas, Mexico. While People broke the news on Saturday, the "Unapologetically" singer followed up the announcement on Instagram. "Mr. & Mrs. Evans," she wrote, alongside a photo of her and her husband's sandy, intertwined legs.
On her wedding day, Ballerini wore a simple, lace-detailed wedding dress designed by Berta. After saying "I do," the couple placed engraved David Yurman bands on each other's ring fingers before walking back up the aisle as husband and wife. A few days before the ceremony, the soon-to-be-married couple sat down to talk about their relationship and upcoming nuptials. "With our careers, we get to do what we love, then we get to find time to be with who we love. I think that makes for a really full life—when you can do everything that you want, and then share it with someone," explained Ballerini.
Evans said that, in anticipation of the big day, he'd reached out to his married friends for advice on how marriage changes a relationship. "In the lead-up to a wedding, you ask a lot of your married friends—especially people that are in similar situations or similar age—'Does anything change or is it just the same but a little more awesome?' Everyone keeps telling us, 'Ah, it gets better,'" he said. "And so whatever that means, I'm looking forward to that, and it's gonna be fun."
The musical duo first met in March 2016, when they cohosted an Australian country music awards show. After returning home to Nashville, they began dating and were engaged by Christmas. "It was a special moment," Evans said, of the proposal. "It was just right."