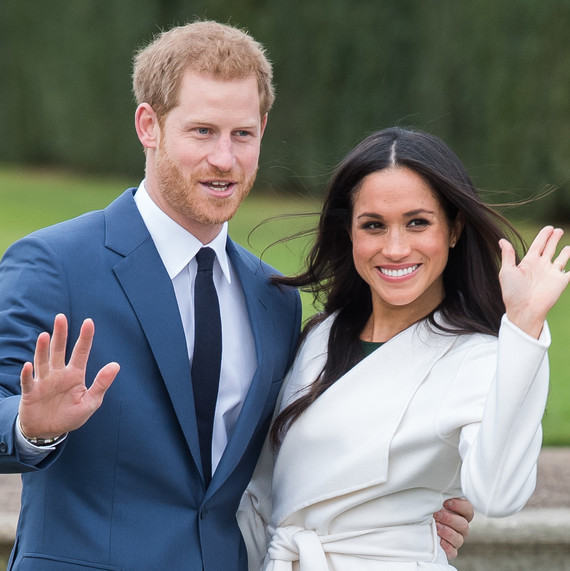 Prince Harry and Meghan Markle's wedding timeline is a lot shorter than any of us expected. Just one day after announcing their intention to wed, the couple revealed that their nuptials will take place in just six months' time. The decision to marry quickly, however, wasn't solely based on the couple's eagerness to tie the knot. According to royal expert Kate Nicholl, Prince Harry wants to ensure that his grandparents—specifically his grandfather, Prince Philip—will be "fit and healthy" enough to attend. 
"One of the reasons that Prince Harry has wanted this wedding to happen quite quickly—this is really [a] whirlwind by royal standards—is because his 96-year-old grandfather, the Duke of Edinburgh, is retired now and Prince Harry really wants him to be at his wedding," Nicholl told ET Online. "He's incredibly close to his grandfather and, being 96, Harry thought it was a great thing to [have] the wedding sooner rather than later, so his grandfather could be there."
The couple's choice of venue, Windsor Castle, involved Harry's other royal grandparent. "It's where Meghan first got to know the Queen," Nicholl added. "Windsor is also really special place to Prince Harry. He spent a lot of childhood there, went to school there [and] it's where he spends a lot of time as an adult with his grandmother." The castle's chapel is estimated to hold about 800 people, perfect for an "intimate" royal wedding—something Prince Harry and Markle "were both united on." For comparison, Westminster Abbey, where Prince William and Kate Middleton married in 2011, holds over 2,000 guests. Windsor Castle is also where Prince Charles exchanged vows with Camilla Parker Bowles in 2005.
As we count down to the big day, pieces of the couple's relationship history continue to come together. In their first joint interview, Prince Harry and Markle explained that they were set up by a mutual friend, but, determined to "protect her privacy," did not reveal her name. Within hours, Internet sleuths had a potentital candidate—fashion designer Mish Nonoo, who was raised in London. Nonoo, who was once married to Prince William and Harry's close friend Alexander Gilkes, spent time traveling with Markle last year. While the designer appears to be the likely suspect, she's never confirmed the rumor. When The Evening Standard asked if she was the mutual friend who brought the world new favorite couple together, she said, "I really can't answer that."