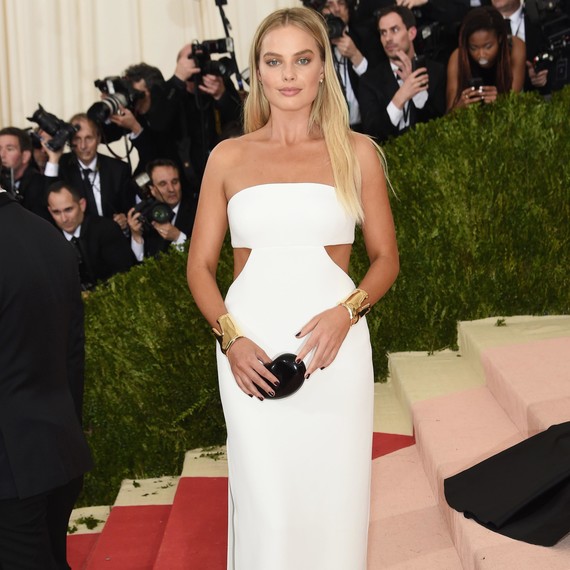 Last December, Margot Robbie and Tom Ackerley revealed that they secretly tied the knot. Since then, they've opened up about their relationship (although the specifics are still a bit misty). Recently, Robbie spoke with Vogue Australia, and in her interview, she dished on her wedding ring and her marriage.
According to Robbie, married life isn't all that different from the rest of the couple's years together. "That's the thing, we were best friends and roommates before and now we're like best friends and roommates still, so nothing's really changed at all," she shared. "Other than the fact that I get to wear this on the weekends," she added, looking down at her nuptial bling. Clearly anticipating what everyone would ask ("Just on the weekends?!"), she followed up with some context. "I can't obviously wear it during the week when I'm working," she explained. "I don't want to lose it on set."
Robbie also revealed that she started a trend with her wedding announcement last year. Then, the celebrity posted a cheeky snapshot of her holding up her ring finger to the camera. "It's crazy," she said of the photo's popularity. "I've seen so many other people on Instagram announce their engagement that way now. It's kind of funny, so bizarre," she shared. Back in September, the actress recreated the famous Instagram with television presenter Mark Wright. That image may have put her wedding band on full display, but nothing lives up to the original.