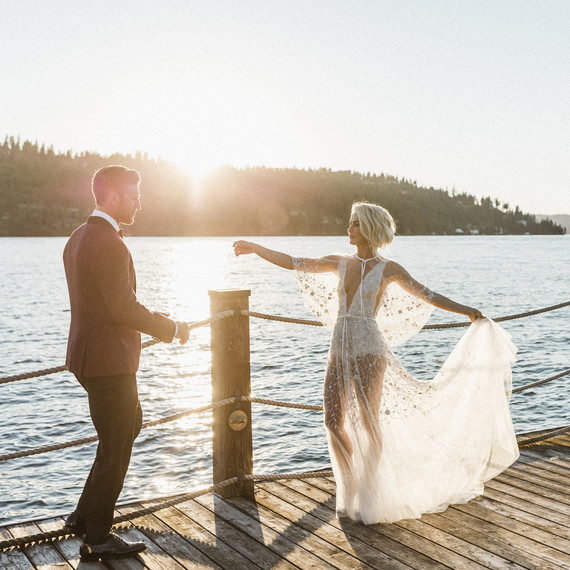 Like most newlyweds around the holidays, Julianne Hough and Brooks Laich were tasked with deciding how they'd celebrate. The decision can be stressful for many couples, who may have to choose whose family to spend time with. Instead of picking between their two sets of relatives, the spouses decided to do something else instead.
"This is our first Christmas as a married couple, and I think we're just honestly just going to be home together," Hough shared with Entertainment Tonight. In fact, the couple knew that the time of year might be tricky, so they've been set on this idea for a while. "We've always said that, between the two families, we'll always have a year in between for ourselves." Other newlyweds, take note: Hough and Laich's plans are a great option for those who are still figuring out how they'll divide up their time.
In the interview, Hough also reflected on all that the past year has brought her. "2017 was incredible. Getting married to the love of my life was the best thing ever," she told Entertainment Tonight. Yet, while "it's going to be hard to top," she's ready for the future that 2018 brings. "It's all about moving forward and embracing what's coming next," she explained.
Hough and Laich tied the knot over the summer, and have been gushing about married life ever since. Back in October, the dancer said that marriage felt "like home."