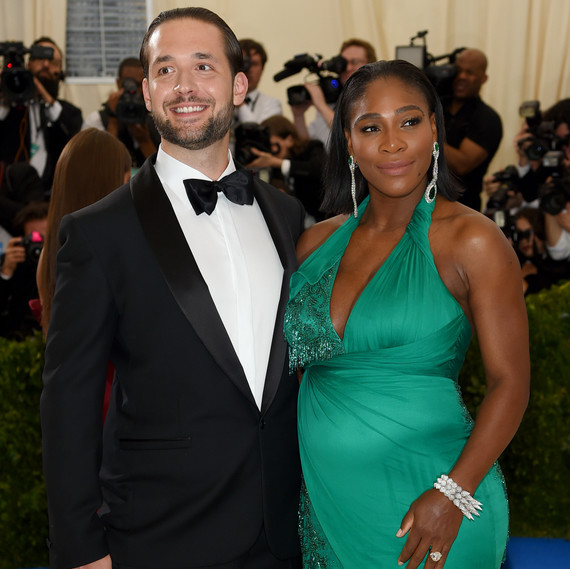 Serena Williams and Alexis Ohanian may be getting married sooner than we thought. According to a People source, the couple is set to wed this week. An insider revealed a bunch of wedding details, from who's invited to where it's being held.
As previously reported, the celebration is being thrown in New Orleans, Louisiana, but the source also shared the specific venue: the city's Contemporary Arts Center. The date is clearly fast approaching, as attendees have been flying in as early as today. Kris Jenner, Beyoncé, and Jay-Z are all reportedly attending the affair, and it's also possible that Meghan Markle will be there, too. Keep in mind that these are all rumors, but if they're true, the guest list is seriously impressive.
Williams and Ohanian welcomed baby Alexis Olympia a few months ago. We can only hope that their young daughter has a role in their ceremony. Earlier this month, Williams partied in New York City for her bachelorette weekend. She was joined by Ciara, LaLa Anthony, and her sister, Venus Williams, so we assume that they'll all be wedding guests, as well.
The bride- and groom-to-be got engaged at the end of last year. While the two have certainly had their hands full as expecting and new parents since then, they're taking it all in stride. Aside from finding time for fun date nights, they've clearly also found time to plan for their wedding.