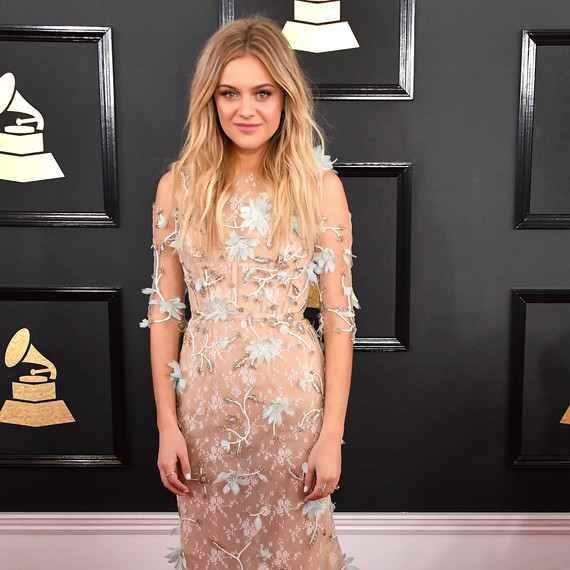 Kelsea Ballerini and Morgan Evans have taken a "chill" approach to wedding planning. E! News caught up with the "Legends" singer at the 2017 CMA Awards, and the bride-to-be shared that she hasn't turned into a bridezilla—yet.
The country music star summed up the stress-free planning process simply: "It's so good." As she counts down to the big day, she's just letting the final pieces fall into place. "You know, I think at this point if we don't have it nailed down, it's just not going to be nailed down and that's alright. We're so chill about it," she said. This isn't the first time Ballerini has commented on her easy-breezy approach to planning. "The dress was the easy part. Everything has been easy," she told People in September. "I get to marry him."
Ballerini joked that there's still room between now and the wedding for a bridal breakdown, though. "There's still time for me to have a bridezilla moment," she laughed. "I'll let you know if I do." The star has yet to reveal when she and Evans will tie the knot, but previous reports have confirmed that they're set to wed by the end of 2017.
With the couple's hectic schedules, it's not guaranteed that we'll see them walk down the aisle before 2018. "We've had so much to do leading up to [the wedding]," she explained. Despite their busy lives, most of the big day's details are settled. "I think we're pretty much done. I have the dress. We have the place. We have the plane ticket. We're ready to go," she said. Ballerini and Evans became engaged over Christmas last year, after nine months of dating.