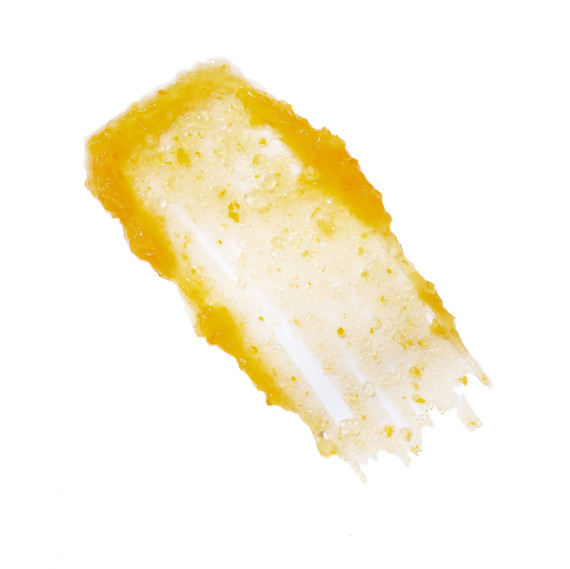 There are so many great pumpkin-colored or pumpkin-based bath and beauty products on the market. When your daily PSL isn't cutting it for you, reach for these pumpkin-themed products instead. They'll give you all the fall feels while getting you ready for the most important day of your life.
Moisturizer
Some pumpkin-scented products can be too sweet or overwhelming, but not this Pumpkin Spice & Vanilla Chai Herbal Body Moisturizer from Hempz, which perfectly pairs the smell of pumpkin with spicy and aromatic vanilla extract. This paraben-free moisturizer will leave your skin silky smooth and conditioned as it's enriched with 100% pure hemp seed oil and shea butter. Pumpkin extract seals the deal, helping to improve elasticity and skin tone.
Mask
This Pumpkin Enzyme Mask from Peter Thomas Roth will make you feel like you've been whisked away to your nearest pumpkin patch, but even better than that, it treats dull or aging skin and also clears clogged pores. This treatment will leave you with even skin tone and smooth, radiant skin.
Lip Liner
Lip liner is a must when it comes to keeping your pout in place. NYX's Lip Pencil is infused with coconut oil to hydrate and condition lips, and the "pumpkin" shade matches any coral-infused lipstick or gloss.
Lip Balm
As the cold winter approaches, lip balm is a beauty staple for protecting lips. This creamy lip balm from Burt's Bees will give your lips that protective veil you need with just a touch of pumpkin spice.
Body Wash
Ulta's Pumpkin Spice Body Wash is a creamy cleanser that will fill your shower with autumnal scent. This paraben-free product contains shea butter and vitamins to ensure a moisturizing result.
Lip Scrub
Jeffrey Starr's Velour Lip Scrub is vegan and paraben-free, and its Pumpkin Spice Latte scent is perfect for a fall or winter bride looking for seasonal TLC. Colder weather brings with it dry, chapped lips, but this scrub exfoliates your pout to so that treatments can really work.
Body Scrub
There is simply no sweeter scent than that of the heavenly Pumpkin Latte Body Scrub from Bath and Body Works. Brides should pay extra attention to exfoliating dry skin before their big day, especially if they plan on getting a spray tan or doing self-tanner on arms, legs, and décolletage. Shea and cocoa butters are paired with sugar to scrub all that leftover summer skin away. The amazing pumpkin aroma is an added bonus.